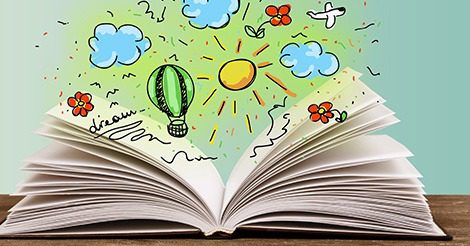 As a parent and/or teacher, you no doubt want to provide quality education for your children. Believe it or not, there are hundreds of learning tools for kids of all ages available. However, with so many options, it can be close to impossible to find quality learning tools that are not only educational but fun and enjoyable for children. In the end, you want to cultivate a love of learning in your children rather than force education on them.
Whether your child is an infant, in preschool, attending kindergarten, or enrolled in elementary school, there are learning tools available that are tailored to their needs. If your child needs to catch up on a certain subject or simply get ahead in another, check out our comprehensive educational guide for children!
Table of Contents
Learning Tools for Kids

Basic learning tools are great resources to simply get children excited about learning. Any of these resources will no doubt help to stimulate their young minds and get them involved in their lessons. Keep reading to find the top learning tools for kids!
SlideShare – Not only can you gain more knowledge through this website, but you can also share knowledge in the community through uploading your own presentations.
TedEd – If you have ideas worth spreading, TedEd is the most popular platform for kids of all ages to create and learn!
Khan Academy – An educational website for every student in every type of classroom. Their mission is to provide a free, exceptional class education for anyone and everyone.
Time4Learning – This online education platform is perfect for students at any grade level. They even offer help with kids that are homeschooled.
Time4Writing – Have a child that is homeschooled? This website is perfect to alleviate the stress of grading papers and assignments because here they provide you with actual teachers to grade papers.
Glogster – This is a learning platform that strives to empower kids to express themselves and their knowledge through this online multimedia digital poster.
Proprofs – Ready to test your knowledge? Proprofs enables you to make quizzes with over 100k easy to use templates.
Powtoon – Presentations have never been this engaging! Powtoon is a completely customizable powerpoint presentation tool that boosts your audience's engagement.
Learning Resources – Learning Resources will help you take learning from books to real life with engaging children's toys that are easy to shop for!
PBS Kids – A highly interactive website, your child gets access to games, videos and other animated cartoon characters great for young children.
Educational Videos for Kids
Videos are great learning tools because they give a visual representation of what is being discussed. When children watch videos, they are more likely to remember what they learned and be engaged in the topics. Check out these top educational videos for kids!
WatchKnowLearn – From language arts to technology, this tool offers free educational videos in all subjects.
LearningGamesForKids – Focused on kids in elementary school, this curriculum helps children build a strong foundation in education through informative videos!
StoryBots – Enter a world of learning and fun with StoryBots. They have award-winning content that allows users to stream videos from a variety of websites, providing content that's easy to access.
CuriosityStream – With a total of over 2,400 shows, you are able to stream educational videos from any topic or genre. With a low monthly fee, these videos are accessible through IPhones, IPad, Android or SmartTV.
Big Think – This website is a great platform that contains a wide selection of interviews, presentations, and roundtable discussions. All of the resources are from reliable and credible sources.
Turtle Diary – Turtle Diary is where interactive activities meet educational videos. They focus on making learning tough subjects fun!
Learning Station Music – Learning Station utilizes music to teach children fundamental lessons in child development. From alphabet songs to number songs, your options are limitless.
National Geographic Kids – NatGeo Kids covers all topics concerning geography and wildlife. Their categories include animals and exploration with interactive games and quizzes.
Educational Videos For Toddlers
As with kids, toddlers are often enraptured with television. They love watching little cartoon characters go on adventures. So why not make sure those videos are educational? Here are the top resources for finding educational videos for toddlers!
Kids TV – Kids TV is a Youtube channel that uploads nursery rhymes and baby songs weekly. They also have live youtube videos that stream on a regular basis.
Muslim Kids – Targeted to Muslim children, this website helps kids learn English in a safe way. This includes videos tailored to children, providing high-quality, value-based programs.
Common Sense Media – This is a non-profit organization that provides education and advocacy for families to promote safe technology and media for children of all ages.
AZPM – Offered exclusively to children in Arizona, this public media company is perfect for educating kids on the latest news trends and cartoon television shows for online streaming.
South Florida PBS – This is a PBS kids news source that is available 24/7 including live streaming on digital platforms. South Florida PBS is a great program for after-school viewing.
Education – Educational songs are one of the best ways for children to learn new information and this website is the perfect musical learning tool for kids.
Sesame Street – As a classic kid's cartoon, Sesame street never fails to teach kids good lessons in a fun and exciting way.
Sheppard Software – With this website, hundreds of free and convenient online learning games are available for kids.
PBS Kids Games – This resource offers educational games in various subjects, such as math to science, giving your kids an endless selection of fun! PBS offers a fun way to learn new subjects through games and online activities.
Mr. Nussabaum – This educational website is a tool for parents to use with their children. It is a great resource to boost your child's learning outside of the classroom!
National Geographic Kids – Nat Geo Kids offers online activities such as games, videos, articles and more, encouraging your child to fully engage in these learning activities.
Fun Brain – Fun Brain is unique because they offer not only interactive games in Math but they also have interactive reading pieces on their website.
Primary Games – Primary Games is a collection of arcade games, puzzles, and videos. Primary games are exclusive to children in first through eighth-grade.
ABCYa – This interactive educational website caters to children in pre-K through sixth grade. They offer a wide collection of games, videos, and audiobooks.
Arcademics – Covering all subjects, Arcademics is one of the most versatile educational websites out there. There are a lot of topics with games for young girls or boys.
Education.com – This website offers resources that support children of all learning types. Every activity is tailored to accommodate each child's curious mind.
Smarty Games – This is a free online learning platform perfect for kids inside and outside the classroom. They even track the progress of children as they complete educational tasks on the website.
Kindergarten Websites
Kindergarten is a very influential time in a child's life. Kindergarten websites thus provide a helpful resource for parents, teachers, and homeschooled children to play games, watch videos, and interact with lessons. In the end, these help children learn and grow in their first year of school. Check out these kindergarten websites below!
Curious World – This website boosts academic skills and fosters your child's curiosity through fun hands-on activities. Curious World is guaranteed to be completely safe and ad-free, whether online or offline.
Agnitus – With over 1,000 curriculum-based learning activities, Agnitus can be used across all platforms such as desktops, laptops, and IPads.
Brain POP – Brain POP has a wide range of school activities ranging from STEM to social studies. It can also be used by educators in the classroom.
FarFaria – If you are trying to help your child improve his or her reading ability, FarFaria is a great tool to help you do so. There are endless genres for you and your child to pick from!
StarFall – Starfall emphasizes exploration, play, and positive reinforcement and is tailored to children from preschool to third grade. The low-cost membership includes animated songs, as well as math and reading activities.
Fun Brain JR – A great resource for young children, topics covered and taught through their curriculum includes math and reading, as well as printable activities. The interactive parent page allows parents to do the activities with their kids.
Preschool Websites
Before children enter kindergarten, it never hurts to prepare them for it. Preschool websites are thus great resources to help kids learn valuable skills before their schooling adventures. Some of these websites even teach preschoolers to read before kindergarten! Keep reading to find ones that suit your child!
Nick Jr. – Nick Jr. is most recognized for its reputation as an American-paid television channel. However, this website offers a more interactive platform for children to learn by watching their favorite cartoon characters.
ABC Mouse – This is an annual online subscription service, catered towards children between the ages of two and eight. With over 850 lessons, this is the perfect step-by-step learning platform.
PreKinders – If you are looking to find a great educational website for your child to prepare for school, this is the one for you. PreKinders mixes play and fun with practical learning.
Teach Preschool – Teach Preschool strives to grow your teaching skills and strategies to be a part of a warm and inviting community of dedicated early childhood educators.
Simply Kinder – Simply Kinder is a blog resource that provides fun ideas to incorporate in the classroom, and outside. This is the perfect tool for teachers and educators.
Baby TV – Baby TV is an interactive entertainment and educational platform for infants. They offer creative nursery rhymes, educational shows, games and parent activities.
Science Websites for Kids
One of the most exciting subjects in school is science. Children learn about the earth, space, and how things work. That being said, one of the most influential learning tools for kids are websites dedicated to teaching science. Keep reading to find which sites your child will love!
IXL – This is a personalized learning website great for children in Pre-K to the fourth grade. Through this website, children are immersed in various learning experiences related to STEM.
OLogy – Ology is a science website, home to endless lessons and activities inspired by the American Museum of Natural History.
Girl Start – This website has a mission to empower girls in science, technology, engineering, and math. It is tailored to parents, young girls, volunteers, and educators.
EIA Energy Kids – While most science websites for kids broadly cover several STEM topics, Energy Kids just focuses on one thing: Energy! Run by the U.S. Energy Information Administration, this site has tons of rich material for kids to explore.
How Stuff Works – Find all of the answers to your science questions on this website. How Stuff Works publishes new articles constantly, so you will never get tired of the content found here.
Exploratorium – This is an informative blog that teaches kids about all areas of STEM, educating and empowering children everywhere.
Bill Nye – Founded by the famous scientist, engineer, comedian, author, and inventor, this website is made to foster scientific imagination in children.
ThoughtCo. – ThoughtCo. gives kids the chance to explore their curiosity. It teaches children how science is part of everyday life.
Science News for Students – This website offers blog posts and news articles that inform students of the latest topics in STEM.
Free Educational Apps for Kids
Apps are great learning tools for kids because you can access them on the go. This way, you don't have to isolate learning to home and school. You can take the fun of learning with you. In the waiting room at the doctor's office? Get a free educational app to keep your child busy! Keep reading to find the best free educational apps for kids!
Duolingo – Duolingo is a great educational app for kids where they can learn a language for free. This is a completely free mobile app launched to help people boost their language proficiency.
Splash Math – Splash Math offers personalized activities to help children catch up in a subject they are behind in or simply push them ahead with an enrichment program. This tool improves skills and promotes long-term success.
Vroom – With over 1,000 free activities, your child is given a great chance to start learning early before starting preschool. Vroom understands the importance of brain-building.
Kodable – This website teaches children how to do computer coding. There are over 70 lessons with both on-screen and off-screen activities. Each lesson includes clear instructions, making coding fun and easy to learn.
Hopscotch – Through fun, interactive games, Hopscotch teaches computer coding to children.
Chicken Coop Fraction Games – This app teaches children math, helping them ace fractions with hilarious chicken-themed educational games.
Homer – This website provides kids the best educational start possible. Interactive stories and reading activities help children improve their reading ability.
Sesame Street – This website is home to fun, educational games. Classic Sesame Street characters are present in each activity, making each interactive game unique and exciting for kids.
Marcopolo – This app promotes healthy parent and child interactions, allowing children to explore real-world learning through core curriculums.
Educational Apps for Toddlers
Toddlers often have a difficult time sitting still. They want to walk and talk and play almost all the time. Downloading an educational app for toddlers on your phone is thus a great way to keep them quiet and busy while encouraging them to learn. Below are some of the best apps for toddlers available!
Monkey Preschool Lunchbox – Monkey Preschool Lunchbox is a collection of 7 educational games for your toddler. It is extremely interactive, usable in a total of 8 languages.
Bugs and Button – This app helps your toddlers identify patterns and colors in an interactive way. There are a total of 18 educational games and activities.
Duck Duck Moose – Moose Math makes mathematical learning fun for children! It teaches counting, addition, and subtraction.
LeapFrog Academy – This app is filled with more than two thousand engaging games and activities for children between the ages of three and six. Though there is a free trial, there is a subscription service fee.
SpinLight – Spinlight helps your child learn the alphabet in a creative way. It is one of the top-rated alphabet apps on the Apple store.
Educational Apps for Preschoolers
There are so many things preschoolers need to know before entering kindergarten. For example, they need to know their numbers and letters. As a busy parent, it isn't always easy to instill all these lessons in your children. That's why educational apps for preschoolers are great learning tools for kids: you can help your child learn on the go. Check out these awesome apps for your preschooler!
Peg + Cat Big Gig – This app enables children between the ages three through six to practice their math skills by learning and creating songs.
Elmo Loves 123 – Elmo loves 123 includes games and activities that will help your child learn more about numbers and counting.
Endless Alphabet – If your child is in the beginning stages of learning the alphabet, then this is the perfect app for you. It is a great hands-on learning experience that helps kids master the alphabet.
Educational App Store – This educational app is designed to teach your kids more about the alphabet through games, such as puzzles and other interactive tasks.
AlphaTots Alphabet – This app includes 26 fun preschool puzzles and mini-games that help kids learn the alphabet with engaging sing-a-longs.
Educational Movies for Kids
Most kids love movies. There's nothing like watching a fun story about interesting characters going on crazy adventures. Therefore, finding quality educational movies for kids is a great way to instill a love of learning in children. Check out our list of academic movies!
The Men Who Built America – This movie sheds light on the influential leaders, dreamers, and believers whose actions were able to transform America into the empire that it is today.
America the Story of Us – This series features all of America's most pivotal moments. This is one of the best educational movies for kids in the US.
PBS Kids – PBS Kids houses a collection of short films about science as well as explanations about how the world works.
The Cat in the Hat Knows a Lot About Space – The Cat in the Hat is a storytime classic. This movie is the perfect twist that offers a fun spin on scientific learning.
Reading Websites For Elementary Students
Elementary school students are well on their way to middle school, so it's important to make sure they are performing well in their classes. If your child struggles in reading, wants to improve his or her reading ability, or simply loves reading and writing, these reading websites for elementary students are the perfect learning tools for kids!
Reading Rockets – Reading Rockets is a top-notch resource that helps children learn how to read as well as improve their reading ability.
Reading Bear – Another great resource for learning, Reading Bear helps children learn how to read through teaching sounds and syllables.
Reading Eggs – This is a great website to make learning to read easy and fun and is a perfect resource for parents to use with their kids.
Choosito – This website hosts more than 200,000 sites, making it easy to find the perfect reading resource for your child.
Storyline Online – Storyline Online teaches a wide variety of genres, making it easy for children to understand them. Plus, the stories often teach valuable morals.
Common Lit – Common Lit helps to drive growth and measure progress through effective literacy programs, both inside and outside of the classroom.
Story Place – Story Place holds a variety of activities to help kickstart your child's journey in learning how to read.
Reading Websites for Kindergarten
Most kids learn how to read in kindergarten. However, for some kids, it's a hard subject to learn. Whether you are a parent homeschooling your child or simply want to aid your child in learning how to read well, these reading websites for kindergarten students are great learning tools for kids!
PBS Learning Media – Arizona PBS has curated multiple learning websites through interactive games, lesson plans, and entertaining videos. Their goal is to help children be prepared for grade school.
Barnes & Noble – Barnes & Noble is a great resource that helps children cultivate a love of reading as they discover their favorite books. There are so many options, you can't go wrong with their huge selection!
Tumble Books – Tumble Book Library includes a large database of children's Ebooks in many different languages.
Science Books For Kids
If your child has cultivated a love of science, purchasing some science books for them will no doubt encourage that scientific passion. Check out these sources for purchasing science books for kids!
Geek Wrapped – This website showcases the top 100 best science books that make young explorers excited to read!
Science Friday – This reading website is home to a collection of true stories. You can even opt for book recommendations based on your child's subject of interest.
Barnes & Noble – Barnes & Noble has the best selection of books when it comes to your specific needs. You can visit the store to see what is available near you or simply order online.
Read Brightly – This website allows parents to see what books are most popular in their region. Read Brightly provides the resources needed to help parents raise kids with a love of reading.
https://www.cadence-education.com/wp-content/uploads/2020/05/Multi-Media-Book.jpg
246
470
jeanne.kolpek
http://www.cadence-education.com/wp-content/uploads/2020/08/cadence-education-logo.png
jeanne.kolpek
2020-05-25 08:00:11
2020-10-29 05:21:04
Free Learning Tools for Kids