Overview
Overview

Programs

Our Team

Reviews
Exceptional Preschool in Kennesaw
Welcome to Sunbrook Academy at Stilesboro in Kennesaw, Georgia! We recognize that finding child care services that fit the needs of your family can be a challenge and we do everything in our power to make that decision a little easier. We take a skill-based approach to early education at our preschool, so if you're looking for a child care provider that attends to your child's social, emotional, physical, and academic development, you've come to the right place!
Childcare & Preschool Programs
Kind Child Program
Kindness is the foundation of our preschool's culture and an important part of our monthly curriculum. Our Kind Child program allows us to nurture and strengthen social skills and help our students develop valuable character traits such as Empathy, Thankfulness, and a Positive Self-Image. Our goal is to enrich friendships and elevate every child's emotional well-being so that everyone feels welcome and valued at our school.
Success in Elementary School!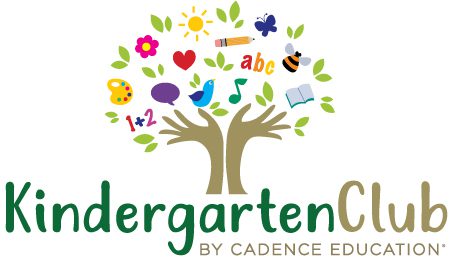 An exceptional education is an important part of our brand promise and you won't find the preschool programming we offer anywhere else. Being part of the Cadence Education Family of Schools gives us access to proprietary programs like the Ascend Curriculum and Kindergarten Club. The Ascend Curriculum is unique because it progressively builds skill sets within 9 different subject areas every month. Important skills are taught at every age level and are later fine-tuned in Kindergarten Club. Testing confirms that this approach to preschool education effectively prepares students for success in elementary school.
Virtual Tour
Safety & Security
Keeping our child care center safe and secure is our staff's top priority. Our security measures include:
24-hour security system with controlled building access,
Front door security code pads,
Self closing front doors with automatic locks,
Computer check-in and check-out of all students,
CPR & First Aid Certified staff.
Our Preschool's Location
Sunbrook Academy at Stilesboro is on the border of Kennesaw and Acworth and since we're only a couple miles north of Georgia State Route 120, many of our families join us from Marietta and Dallas too. We're located at 5181 Stilesboro Rd, Kennesaw, GA 30152, which is just east of the intersection of Mars Hills Rd and Stilesboro Rd on the south side of the street. If you are looking for the best preschool and daycare in Kennesaw, look no further!
Need Before or After School Care for your school age student? We provide transportation to and from Ford Elementary, Frey Elementary, and Picketts Mill Elementary School in Acworth, Kemp Elementary School in Powder Springs, and Hayes Elementary School in Kennesaw.
Our Team
Anna Iobst
School Director
Hello.  My name is Anna Iobst and I am excited to be your Preschool Director.  I began my career in Early Childhood Education in 2009 with the birth of my youngest son and have loved every minute of it since.  I believe all children deserve a safe educational environment to learn and grow in and as a mother of four myself this philosophy is what drives me each day.   I am a graduate of Colorado State University with a Bachelor of Science in Human Resources Management with more than 20 years of leadership experience.
I am happily married to my husband Matthew and together we are raising four amazing children, three boys and one girl.  In my spare time you will find me at home with family, on the beach with family or on the baseball field with family.
Reviews from Parents
March 22, 2021





I was moving from out of state to Georgia and spent quite a bit of time searching for a pre-K program for my daughter. Having pre-K fully funded was brand new to me and the options seemed overwhelming! I initially looked to some mommy facebook groups for recommendations and then looked at schools that were close by. I sent out emails to get more information and got a response fairly quickly. The director (Kellie) was very helpful in explaining things, and although they had a couple openings she was very clear that they couldn't hold any spots until my daughter actually started. Fortunately, once we moved and got settled, there was still an opening. I really like that it's a full day to help prepare my daughter for kindergarten, and having lunch served at school is an added bonus! The most important thing is that my daughter LOVES it! :) She was a little nervous starting because of having to make new friends and having new teachers, but her teachers are wonderful and helped make her feel welcome! She actually gets disappointed on the weekend when I tell her she doesn't have school. Lol I can't say much regarding price and value simply because the pre-K program is free, but I'd certainly consider this for my younger daughter when she is older.

March 17, 2021





If I could give more stars I would!! The directors, teachers and staff really do care and it shows! They are responsive and knowledgeable. The remind app makes it easy to see see what the daily activities are throughout the week and also allows open communication with my son's teacher. Great school!! If you are in the market for a new school, I would highly recommend Sunbrook Academy Stilesboro!

March 17, 2021





My son recently started here and so far, I couldn't be happier. As a first time parent sending her child—who has been looked after by family for 18 months—to daycare, the staff at Sunbrook has been wonderful. I love the app they use to send pictures, updates, and for communication purposes. It's really helped/s calm my nerves to know and see how my baby is doing throughout the day.

March 16, 2021