Overview
Overview

Programs

Our Team

Reviews
Welcome to Cadence Academy Preschool, Tumwater! We love that children are full of wonder and naturally want to explore the world around them.

Our teachers channel this youthful energy into fun educational experiences thanks to the flexibility built into our Ascend Curriculum. We believe the most impactful way to support the development of academic skill is to offer a variety of activities and give children an appropriate level of control over their own learning process. Our teachers are also encouraged to modify activities to match the needs, interests, and current skill level of each student so everyone feels engaged and supported.
Our Preschool's Programs
A Peek Inside Our Classrooms
Infants and Toddlers
Our teachers show our littlest students how to communicate using Baby Signs, which creates an excellent opportunity for you and your child to communicate before they can express themselves verbally.
Preschool
Our preschoolers make significant strides towards kindergarten readiness in our preschool program. They learn a different letter each week, participate in science and math activities daily, practice social skills both inside the classroom and on the playground, and explore different kinds of hands-on sensory art. We also have small group time where we read books, sing songs, and work on projects together.
Pre-Kindergarten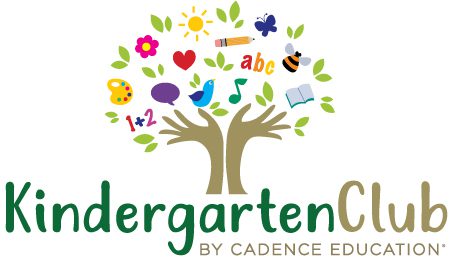 Our Pre-Kindergarten student get to participate in both our Pre-Kindergarten and Kindergarten Club programs, which emphasize math, science, and reading through Lego Engineering, Hands-On Science, and Bob's Books. These programs are designed to prepare children
School-Age
We offer Before and After School Care for ages 5-9 and provide transportation to Peter G. Schmidt and Michael T. Simmons Elementary Schools. We also offer fun camp programs during school breaks and summer and provide all-day care on school holidays and half-days.
Looking for More Information?
If you're looking for daycare services or a preschool in Tumwater that your family can call home, we would love to have you in for a visit. We'll show you around our school and introduce you to our teachers and staff. We're located at 6518 Capital Blvd SE, Tumwater, WA 98501. Give us a call or schedule a visit online today!
Our Team
Angel Mortland
Director
I have worked in child care for 15 years, It is a passion of mine and I love what I do! It completes who I am and I'm privileged to work with such great families here at Cadence Academy. I have my CDA in preschool and continue to learn as much as I can through additional trainings.
I currently live in Yelm. I have been married to my best friend for 16 years. We have three children: two sons, Jacob and Mico, and our daughter, Jessica. We love camping, boating, and big family dinners. We also love riding our Harleys in the summer and exploring new cities.
Charlotte Summers
Teacher
Hi, my name is Charlotte Summers. I was born, raised and went to school in Washington state. My husband, Rich, and I have been married twenty-seven years, we live in Rochester and have two daughters. Sarah is 22 and Rebecca is 16. My career in child care started in 1995 working for a neighbor at her home daycare center. In 2000 I started working in a Center as an Infant/Toddler teacher and gained experience with two-year olds. I came to Cadence Academy in 2003 where I continue to work with infants. I have now been here for 13 years! My desire to teach and work in childcare comes from the love of children and watching them grow. I find this to be a very rewarding experience. Each year I continue my education and training with ongoing S.T.A.R.S. hours in Early Childhood Education. Thank you for your time and putting your trust in me to give the very best loving care to your child.
Reviews from Parents
November 07, 2019






October 31, 2019





We just enrolled our 4 year-old a few weeks ago. She was always in an in-home setting before. After viewing the facility with Caitlin, we I instantly fell in love with the place. They have a great classroom set up, a fun outdoor area, curriculum and meal menus posted, and amazingly friendly teachers (especially Ms. Kahala and Ms. Baily). My daughter adjusted easily and you can really tell that everyone there genuinely caresabout the children. My daughter loves it and my favorite thing is the Kid Reports app where they post everything my daughter does during the day: activities, nap times, meals eaten, photos, and accident reports. I love being in the loop and she's learning things that she wasn't taught at her old care facility. I wish we enrolled her sooner. Love it!

October 31, 2019





We have been part of the Cadence Academy family for over 8 years and we could think of no other place to trust our children's minds. Every teacher we have interacted with has loved our kids like their own. We look forward to watching our youngest kiddo grow and learn at CAP.

May 23, 2019





My little one has flourished since starting here last September! At just 2 years old, she knows all her ABC's in order and by sight, can count to 20, knows all her colors and has picked up sign language! I credit a lot of this to those at Cadence. The real time updates through the mobile app is also a plus! They really do take the time and energy to give children a wonderful and educational experience every day. Thank you Cadence Academy!