Overview
Overview

Programs

Our Team

Reviews
About Cadence Academy Preschool
We're very excited that you want to learn about our preschool! We believe that one visit to Cadence Academy Preschool (formerly Growing Kids Academy) will show you that we're not an ordinary daycare center. With beautiful natural light, lots of visual stimulation, and hands-on Learning Labs, our preschool academy feels more like an interactive children's museum, and that's our goal.
Cadence Academy Preschool is arranged so our students have endless opportunities to interact with the environment, peers, and teachers. Preschool children ages 3 to 5 are rotated to different Learning Labs throughout the day, which are designed to progressively encourage the development of physical, cognitive, emotional, and social skill. Our teachers individualize activities within our Ascend Curriculum to the interests and current skill level of each student so that these early educational experiences are engaging and fun!
Our Preschool's Programs
Kind Child Program

Kindness is the foundation of our preschool's culture and Kind Child is a proprietary program that helps us focus on the emotional well-being of each child in our care. We want every child that walks through our doors to feel welcome and at home and we have made Kind Child programming a standard part of our monthly curriculum. We work towards the development of social and emotional skills each month and focus on a character trait such as a Positive Self-Image, Empathy, Politeness, and Thankfulness every two months.
Getting Ready for Kindergarten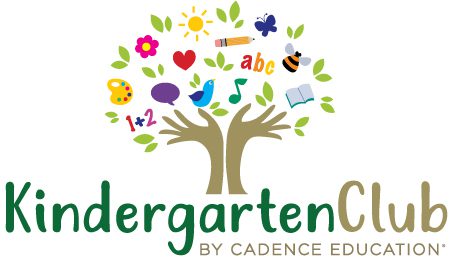 An exceptional, fun-filled education is part of our preschool's promise to you. Our skill-based Ascend Curriculum and dedicated teachers work hand-in-hand to create early educational experiences that will serve your child in elementary school and beyond. Skills within 9 different subject areas are progressively introduced starting in our Infant and Toddler programs and are further developed in Preschool and Pre-Kindergarten. We work towards important developmental milestones at every age level and polish these skills just before kindergarten in Kindergarten Club.
Our Location
Cadence Academy Preschool is nestled between I-95 and U.S. 1 (Jefferson Davis Highway) and is also just south of U.S. 17 in Fredericksburg, Virginia. The best way to get to our preschool is via Spotsylvania Parkway, which borders us to the south. If you have a school age student, we provide transportation to and from Lee Hill Elementary, Riverview Elementary, Cedar Forest Elementary School, Parkside Elementary School, Courtland Elementary, and Courthouse Road Elementary in Spotsylvania.
Our Team
Brittany Lewis
School Director
Our director Brittany Lewis has been with Cadence Education since 2011. She started at our sister school in Fredericksburg, Va. During this time, she has worked her way from being an assistant teacher to lead teacher, then was promoted to the Administrative Assistant position in 2014.  In 2018 she was promoted to the assistant director position. Brittany earned her Associates Degree in Childhood development in 2017 she also completed the Leadership Training Program with Cadence Education in 2017.
Brittany was born and raised in Spotsylvania County. She got married in February of 2021 and is the proud mama of her son Christian.
Melissa King
Assistant Director
Melissa joined Cadence Education April of 2008 at our sister school, Winwood Children's Center, Gainesville location, where she taught in the Pre-Kindergarten classroom. Melissa has more than a decade of experience in early childhood education and has also worked with infants, toddlers and two-year olds.
Melissa completed Cadence Education's Leadership Program in 2012 and earned her CDA (Child Development Associate) credential in 2013. She is planning on completing an associate degree in Education. Melissa has been married since May of 2020. She is a mother of three and has two sweet little dogs named Esme and Athena. In her free time, Melissa enjoys spending time with her family.
Reviews from Parents
October 28, 2023





Both boys absolutely love all their teachers and friends. The center is very involved with the kids and parents.

June 21, 2023





Brittany and Melissa provide exceptional. Care for my daughter. She has grown so much over the last 2 years of attending. Cadence. Which led my best friend to also bring his daughter there as well. the level of communication and professionalism they show week in and week out is incredible. And I love how easy they are to instantly get ahold of if I have any questions!

June 18, 2023





I highly recommend this preschool. My daughter was super shy kid and never felt comfortable when Im not with her. 2-3 months before I sent my daughter here, I tried different pre-school which made my life more harder. Mu daughter stoped laughing or do anything after coming from school. She wakes up at night and started screaming like I don't want to ho to school. Soon I changed her preschool and started sending to Cadence I can clearly see a lot of difference. She had tough time in initial days but her teachers made her feel at home which helped her transition so easy. Im so glad that I selected Cadence preschool for my daughter and highly recommend this school to all the parents .

February 01, 2023





We feel very fortunate to have found such a warm and fantastic daycare. I love how professionals and caring all the staff are and how they know all the kids by name. Ms. Amber is an excellent teacher.