About Growing Kids Academy
We're very excited that you want to learn about our preschool! We believe that one visit to Growing Kids Academy will show you that we're not an ordinary daycare center. With beautiful natural light, lots of visual stimulation, and hands-on Learning Labs, our preschool academy feels more like an interactive children's museum, and that's our goal.
Growing Kids Academy is arranged so our students have endless opportunities to interact with the environment, peers, and teachers. Preschool children ages 3 to 5 are rotated to different Learning Labs throughout the day, which are designed to progressively encourage the development of physical, cognitive, emotional, and social skill. Our teachers individualize activities within our Ascend Curriculum to the interests and current skill level of each student so that these early educational experiences are engaging and fun!
Our Preschool's Programs
Kind Child Program

Kindness is the foundation of our preschool's culture and Kind Child is a proprietary program that helps us focus on the emotional well-being of each child in our care. We want every child that walks through our doors to feel welcome and at home and we have made Kind Child programming a standard part of our monthly curriculum. We work towards the development of social and emotional skills each month and focus on a character trait such as a Positive Self-Image, Empathy, Politeness, and Thankfulness every two months.
Getting Ready for Kindergarten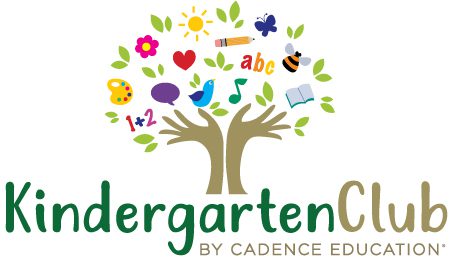 An exceptional, fun-filled education is part of our preschool's promise to you. Our skill-based Ascend Curriculum and dedicated teachers work hand-in-hand to create early educational experiences that will serve your child in elementary school and beyond. Skills within 9 different subject areas are progressively introduced starting in our Infant and Toddler programs and are further developed in Preschool and Pre-Kindergarten. We work towards important developmental milestones at every age level and polish these skills just before kindergarten in Kindergarten Club.
Our Location
Growing Kids Academy is nestled between I-95 and U.S. 1 (Jefferson Davis Highway) and is also just south of U.S. 17 in Fredericksburg, Virginia. The best way to get to our preschool is via Spotsylvania Parkway, which borders us to the south. If you have a school age student, we provide transportation to and from Lee Hill Elementary, Riverview Elementary, Cedar Forest Elementary School, Parkside Elementary School, Courtland Elementary, and Courthouse Road Elementary in Spotsylvania.
Interested in Contacting Us?
Address & Directions
9807 Jefferson Davis Highway
Fredericksburg, VA22407

Map
Hours
Monday - Friday
7:00 AM - 6:00 PM
View More Photos >
Recognized as a Cadence Education School of Excellence