Overview
Overview

Programs

Reviews
We're parents too. We understand that choosing the best educational child care for your child is one of the hardest decisions you have to make. By providing an environment for your child where they can grow and thrive, we are confident that Fredericksburg Children's Academy in Fredericksburg, Virginia is the best preschool you can choose.
At Fredericksburg Children's Academy we integrate the most important elements in any child care or preschool – giving your child a fun educational experience and care from an amazing team of teachers. Combined, the value our preschool offers is unparalleled. We extend our school's value by including nutritious meals and enrichment classes such as Spanish, Sports, and Technology without additional fees.
If you need loving daycare for your new little one or if you're looking for a preschool that will prepare your child for success in kindergarten, you've come to the right place! Our proprietary preschool programming is designed to help you make the most of your child's first educational experiences. At Fredericksburg Children's Academy, we set children up for a bright future with unlimited possibilities, so they can lead an adventurous and fun life. We spark creativity and curiosity by giving children unique opportunities to express themselves and their interests. We build confidence and independence through individualized instruction. We teach patience and empathy through our Kind Child Culture. And, our skills-based curriculum is proven to prepare children for Kindergarten and beyond.
Kindergarten Readiness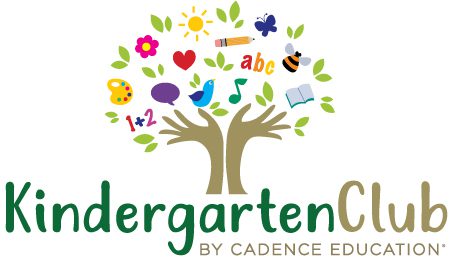 Our teachers are encouraged personalize activities from our Ascend Curriculum to help children reach important developmental milestones at every age. We take a unique skill-based approach to early education that progressively builds skill sets in nine subjects every month. Important skills are introduced in every program and fine-tuned before kindergarten in our popular Kindergarten Club program. We modify activities from our curriculum to match the needs and interests of each student to ensure that these first educational experiences are engaging and fun!
Kind Child


Kind Child is a favorite program of our parents, children, and staff because it helps us bring kindness into our daily interactions. Kind Child focuses on social and emotional development and is one of the core subjects within our monthly curriculum. Our teachers introduce emotional skills every month and focus on important character traits like a Positive Self-Image, Responsibility, and Respect every two months. Our goal is to uplift the emotional well-being of our students and enrich friendships!
A School That Feels Like Home
Vibrant colors and busy designs are often overstimulating to young children and can lead to behavioral issues. Our preschool center has homelike learning environments to reduce tension and to help our children transition more successfully from home to school. We use natural tones and soft elements like pillows, fabrics, carpets, and soft lighting to create a nurturing environment where children feel at home and thrive.
Reviews from Parents
February 12, 2021





I can not explain how happy my family is at this school. The staff is so amazing Ms. Angel and Ms. Brandi have been great from the start. My kids love to go every day even want to go on the weekends. My children are learning so much and it's so amazing that this school has so much to offer not to mention a kindergarten club to help kids prep for kindergarten . I can't express how happy we are

February 10, 2021





Our daughter has been attending FCA since she was 2.5. She is now in kindergarten with Ms. Brittany and loves it! FCA has done a great job with their private kindergarten program this year - it has been such a relief to be able to give our daughter an in-person kindergarten experience. Excellent communication with parents, great curriculum, consistent routine and plenty of social interaction. I am confident that she will be ready for 1st grade in the fall. My son also attends in the Nursery 2 classroom - we just love FCA and will always recommend them! Thank you for everything you do!

January 26, 2021





The experience that Fredericksburg Childrens Academy has given my son this far leaves my family amazed. He came home singing a Spanish color song on his first day along with explaining to us the importance of being a good friend. Let me not forget to mention with all the Covid precautions they have set in place my family feels very safe & at ease with sending him out during these tough times, the fact he came home and showed us how to correctly wash our own hands reassured us that these procedures are being demonstrated and done daily. Amazing staff, everyone knows his name and seems to always be very pleasant and happy. I could go on and on but to sum it up I give this school 5 stars, the best Preschool around town hands down.

December 28, 2020





We are blessed to have the staff at FCA to take care of our child! She has already learned to sign "more" and "all done" and she is only one! She is learning more everyday!!

Leave a Review
We want to learn more about your experience with Cadence Education. Please leave us a review below and let us know how we are doing.