Overview
Overview

Programs

Our Team

Reviews
We're parents too. We understand that choosing the best educational child care for your child is one of the hardest decisions you have to make. By providing an environment for your child where they can grow and thrive, we are confident that Fredericksburg Children's Academy in Fredericksburg, Virginia is the best preschool you can choose.
At Fredericksburg Children's Academy we integrate the most important elements in any child care or preschool – giving your child a fun educational experience and care from an amazing team of teachers. Combined, the value our preschool offers is unparalleled. We extend our school's value by including nutritious meals and enrichment classes such as Spanish, Sports, and Technology without additional fees.
If you need loving daycare for your new little one or if you're looking for a preschool that will prepare your child for success in kindergarten, you've come to the right place! Our proprietary preschool programming is designed to help you make the most of your child's first educational experiences. At Fredericksburg Children's Academy, we set children up for a bright future with unlimited possibilities, so they can lead an adventurous and fun life. We spark creativity and curiosity by giving children unique opportunities to express themselves and their interests. We build confidence and independence through individualized instruction. We teach patience and empathy through our Kind Child Culture. And, our skills-based curriculum is proven to prepare children for Kindergarten and beyond.
Kindergarten Readiness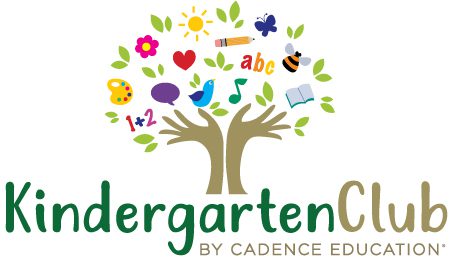 Our teachers are encouraged personalize activities from our Ascend Curriculum to help children reach important developmental milestones at every age. We take a unique skill-based approach to early education that progressively builds skill sets in nine subjects every month. Important skills are introduced in every program and fine-tuned before kindergarten in our popular Kindergarten Club program. We modify activities from our curriculum to match the needs and interests of each student to ensure that these first educational experiences are engaging and fun!
Kind Child


Kind Child is a favorite program of our parents, children, and staff because it helps us bring kindness into our daily interactions. Kind Child focuses on social and emotional development and is one of the core subjects within our monthly curriculum. Our teachers introduce emotional skills every month and focus on important character traits like a Positive Self-Image, Responsibility, and Respect every two months. Our goal is to uplift the emotional well-being of our students and enrich friendships!
A School That Feels Like Home
Vibrant colors and busy designs are often overstimulating to young children and can lead to behavioral issues. Our preschool center has homelike learning environments to reduce tension and to help our children transition more successfully from home to school. We use natural tones and soft elements like pillows, fabrics, carpets, and soft lighting to create a nurturing environment where children feel at home and thrive.
Our Team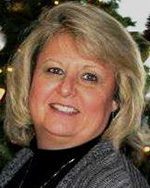 Jane McGill
School Director
As Director, I am committed to providing a safe, educational, and loving environment for the children at our center. I have been in the early childhood development field for over 25 years and have spent the past 12 years as a Director. It is my goal to partner with you, the parents, in the care and education of your child.
Reviews from Parents
July 27, 2021





My granddaughter attends Fredericksburg Children's Academy, the management and teachers always greet her with a warm greeting upon arrival and are always so happy. The care that is provided and the information we receive daily through the app help to reassure that her day is always great and filled with learning. I highly recommended Fredericksburg Children's Academy to all families.

July 14, 2021


June 28, 2021





Great childcare center! Friendly, welcoming staff that are willing to go above and beyond to please each & every child's individual needs. The fact that everyone knows my son's name amazes me. We leave each day with a smile. We highly recommend!

May 25, 2021





My son recently started at FCA and it's been fantastic so far. The teachers always update the app with what his daily routine is & always provide a verbal update on any changes every time I pick him up! His teachers and director, Jane, have been so helpful with all the questions we had and making the enrollment process so easy!! Highly recommend checking FCA Out if you want excellent care for your child!

Leave a Review
We want to learn more about your experience with Cadence Education. Please leave us a review below and let us know how we are doing.