Overview
Overview

Programs

Our Team

Reviews
About Winwood Children's Center
Winwood Children's Center has two locations in Brambleton, Virginia. Our preschool is just down the street from Creighton's Corner Elementary School at 42780 Creighton Rd in south Brambleton. Our sister Brambleton II location is 2 miles to the north at 42635 Redeemer Terrace.
Both of our Brambleton locations provide young children a warm, inviting place to develop into intelligent, creative, and kind adolescents. We utilize a skill-based approach to early childhood education, which actively encourages the progressive development of cognitive, physical, social-emotional, and creative skill. Our dedicated teachers, Ascend Curriculum, and Kind Child program work together to create a welcoming preschool environment where kids thrive!
Kind Child

Kindness is the foundation of our preschool's culture and Kind Child is one of the nine subjects within our Ascend Curriculum. Our teachers work on socio-emotional skills every month and focus on a specific character trait like Empathy, Conflict Resolution, Thankfulness, and Responsibility every two months. Kind Child strengthens our school's culture by enriching friendships and attending to the emotional well-being of each child in our care.
Kindergarten Readiness
Providing your child an exceptional preschool education that effectively prepares them for success in elementary school is part of our promise to you. The flexible framework built into our Ascend Curriculum allows our teachers to create powerful educational experiences for every student. Teachers progressively introduce skills across nine different subject areas such as Literacy, Science & Sensory, and Technology every month, but choose themes and activities based on the interests and learning styles of the students in their classroom.
What Makes Our Preschool Unique
At Winwood Brambleton, children rotate through different specialized classrooms, which allows them to spend time with teachers who are specialists in Creative Art, Math & Science, Physical Education, Music, and Language Arts. Our preschool students also get to participate in several enrichment programs such as Growing Up Wild, Hands-On Science, and Spanish as part of their regular tuition. Our Math & Science room features a Smart Board, which allows us to incorporate technology and educational games into our curriculum.
Our Team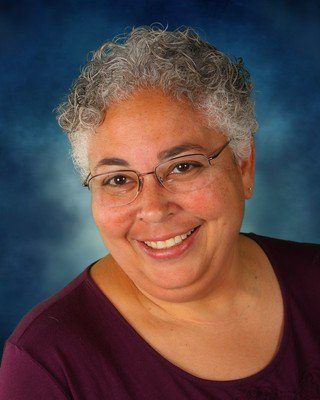 Lori Crawley
Director
I currently have my AA degree in Early Childhood Education and have over 25 years of experience in early childhood education. I also have 10 years' experience in management.
Working with children has always been a passion for me. I love to watch them learn and grow and being a part of that. It excites me to see all of the new little things they do each day. I also love working with the parents and appreciate the trust they instill in me each day to care for their little ones. It is a pleasure each day for me to get up and go to work.
I live in Manassas, VA, where I was born and raised. I have loved coming back to the area so that I'm able to be closer to my family, especially my niece and nephews. In my free time I love to read, spend time with family and friends, and be outdoors fishing, where I can be around the water or taking a nice long walk.
Reviews from Parents
March 23, 2023





My wife and I have been taking our 2 kids to Winwood for the last 18 months. They have absolutely thrived in their caring and nurturing environment. During the most challenging times of our toddlers acting out, throwing tantrums, misbehaving, etc. the teachers and entire staff have been nothing but encouraging, helpful, and supportive. Both of our kids love to go to school to learn, play, socialize, and grow with their friends. Lori and Angela will go above and beyond to ensure our kids are cared for and will return communications even during off hours. We would recommend Winwood, especially the Creighton branch, to anyone who is looking for exceptional care.

March 23, 2023





My three year old has been enrolled at Winwood for almost two years now; frankly, Winwood was a godsend after a horrendous previous daycare experience left us feeling vulnerable and afraid to trust in the daycare system. My daughter has been in three different classrooms at Winwood, and each teacher has been nothing but caring, compassionate, and attentive to her growing needs. Unlike many other daycare centers with quick teacher turnaround, Winwood has teachers who have been with the school for many years and are truly invested in the social and emotional health of their students. Ms. Cherie has a calming presence and the expertise to calm even the most venomous of tantrums in the middle toddler room. Ms. Tammy and Ms. Rita, in the older toddler room, have got potty training down to a science. They work hard to teach the kids not only how to hold a pencil or trace a letter but also how to share toys and—most importantly—hugs with friends. My daughter has built confidence and independence within the school's close-knit community, and our drop-offs are drama free. Additionally, Lori, the director of the school, has made herself 100% available since our first day. After hearing about our previous daycare nightmare, she gave me her personal number and has continued to answer any questions I have—even on weekends when I'm not expecting a response. Ms. Angela is equally attentive to the needs of the students and teachers and will not hesitate to reach out to me about my daughter's latest antics and achievements. Overall, we couldn't be happier with our experience at Winwood and will continue attending for years to come.

March 22, 2023





My son started at Winwood over a year ago and we welcomed a second baby in January so I thought I'd share a review as we prepare to send our smallest bundle in the next few weeks. We are lucky to live just down the street from Winwood so when I called in January of 2022 and they had an opening we jumped at the chance to send our 10mo. They even offer half days or partial weeks which was great for us because our son only needed three days at first. Winwood has been an absolute blessing! Our son has transitioned from the infant to young and then middle toddler rooms and he loves it. The teachers are some of the kindest people I've ever met and Lori and Angela (Director and Assistant Director) go above and beyond every day (they offered guidance when my son developed a terrible diaper rash at home over a long weekend and even suggested a new pediatrician when we were looking to change practices). Between the teachers and Lori and Angela they are able to pick up on when my son isn't feeling well before a fever or symptoms even develop which gives us time to get him into the pediatrician. Lately my son is struggling to say goodbye to me in the morning at drop off - the staff swoops in quickly to comfort him and by the time I get home and pull up the camera (just a few short minutes later bc we're that close) he's moved on to start his day. I've also watched teachers in his room comfort upset children throughout the day by carrying them and rubbing their back (we all have those days right?!) for hours. My son has learned so much in the last year - he talks nonstop and we attribute that to the work that his teachers put in every day. They pay attention to his interests (one teacher brought in her pet turtle from home because she realized he loves turtles) and engage with him non-stop. He's a bundle of energy and somehow they manage to match that all day long!!! I honestly feel like the team at Winwood has become our extended family! They were all counting the days until we welcomed our daughter in January and when she required a stay in the hospital they checked in constantly - and it was such a relief to know our son could maintain his routine while my husband and I navigated the NICU. It's a little scary to think about sending our second to daycare so much earlier than we sent our first but we know she will be in the very best hands just like our son has been for the last year! The only negative thing I can think of is that one day our children will have to head off to school and leave Winwood.

January 27, 2023





Winwood has been a second family to me and my two kids. My oldest is currently under the school age class for approximately 2 years now. Winwood has been extremely helpful and would pick my oldest up from her Elementary school, safely brings her back to Winwood for the aftercare program and assist her with her homework. My youngest child started out in the infant class and is now in the toddlers class (12-20months). Both of my children are excited when they are dropped off and picked up from Winwood. My youngest loves to give hugs and blow kisses to the staff. The Director, Ms. Lori and Assistant Director, Mrs. Angela are phenomenal! Very professional, easy to talk to and will address any concerns a parent might have - speaking from experience. The best part of my experience at Winwood is that I have PEACE!! Very confident that my two children are safe and are in good hands under their care - PEACE!! I forgot to mention, they have cameras in the infant classroom so you can check on your babies at any time of the day. I want to give a big thank you to Mrs. BiBi (Infant), Mrs. Maria (Infant), Mrs. Ladan S. (Toddler), Miss Dominique S.(Toddler), Mr. Josh (School Age), Miss Grace (School Age), Mr. John (Chef and assist with picking up school age kids from their Elementary school), Ms. Lori and Mrs. Angela (assist with picking up school age kids from their Elementary school) for taking good care of my babies! Thank you!! ❤️