Overview
Overview

Programs

Our Team

Reviews
About Winwood Children's Center
Winwood Children's Center has two locations in Brambleton, Virginia. Our preschool is just down the street from Creighton's Corner Elementary School at 42780 Creighton Rd in south Brambleton. Our sister Brambleton II location is 2 miles to the north at 42635 Redeemer Terrace.
Both of our Brambleton locations provide young children a warm, inviting place to develop into intelligent, creative, and kind adolescents. We utilize a skill-based approach to early childhood education, which actively encourages the progressive development of cognitive, physical, social-emotional, and creative skill. Our dedicated teachers, Ascend Curriculum, and Kind Child program work together to create a welcoming preschool environment where kids thrive!
Kind Child

Kindness is the foundation of our preschool's culture and Kind Child is one of the nine subjects within our Ascend Curriculum. Our teachers work on socio-emotional skills every month and focus on a specific character trait like Empathy, Conflict Resolution, Thankfulness, and Responsibility every two months. Kind Child strengthens our school's culture by enriching friendships and attending to the emotional well-being of each child in our care.
Kindergarten Readiness
Providing your child an exceptional preschool education that effectively prepares them for success in elementary school is part of our promise to you. The flexible framework built into our Ascend Curriculum allows our teachers to create powerful educational experiences for every student. Teachers progressively introduce skills across nine different subject areas such as Literacy, Science & Sensory, and Technology every month, but choose themes and activities based on the interests and learning styles of the students in their classroom.
What Makes Our Preschool Unique
At Winwood Brambleton, children rotate through different specialized classrooms, which allows them to spend time with teachers who are specialists in Creative Art, Math & Science, Physical Education, Music, and Language Arts. Our preschool students also get to participate in several enrichment programs such as Growing Up Wild, Hands-On Science, and Spanish as part of their regular tuition. Our Math & Science room features a Smart Board, which allows us to incorporate technology and educational games into our curriculum.
Our Team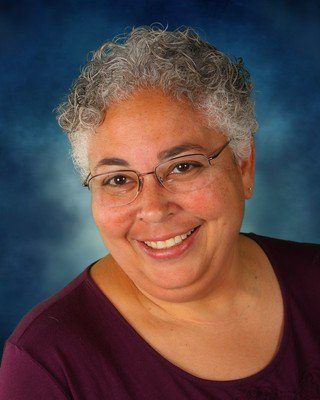 Lori Crawley
Director
I currently have my AA degree in Early Childhood Education and have over 25 years of experience in early childhood education. I also have 10 years' experience in management.
Working with children has always been a passion for me. I love to watch them learn and grow and being a part of that. It excites me to see all of the new little things they do each day. I also love working with the parents and appreciate the trust they instill in me each day to care for their little ones. It is a pleasure each day for me to get up and go to work.
I live in Manassas, VA, where I was born and raised. I have loved coming back to the area so that I'm able to be closer to my family, especially my niece and nephews. In my free time I love to read, spend time with family and friends, and be outdoors fishing, where I can be around the water or taking a nice long walk.
Reviews from Parents
January 27, 2023





Winwood has been a second family to me and my two kids. My oldest is currently under the school age class for approximately 2 years now. Winwood has been extremely helpful and would pick my oldest up from her Elementary school, safely brings her back to Winwood for the aftercare program and assist her with her homework. My youngest child started out in the infant class and is now in the toddlers class (12-20months). Both of my children are excited when they are dropped off and picked up from Winwood. My youngest loves to give hugs and blow kisses to the staff. The Director, Ms. Lori and Assistant Director, Mrs. Angela are phenomenal! Very professional, easy to talk to and will address any concerns a parent might have - speaking from experience. The best part of my experience at Winwood is that I have PEACE!! Very confident that my two children are safe and are in good hands under their care - PEACE!! I forgot to mention, they have cameras in the infant classroom so you can check on your babies at any time of the day. I want to give a big thank you to Mrs. BiBi (Infant), Mrs. Maria (Infant), Mrs. Ladan S. (Toddler), Miss Dominique S.(Toddler), Mr. Josh (School Age), Miss Grace (School Age), Mr. John (Chef and assist with picking up school age kids from their Elementary school), Ms. Lori and Mrs. Angela (assist with picking up school age kids from their Elementary school) for taking good care of my babies! Thank you!! ❤️

November 20, 2022






October 29, 2022





Winwood creates a wonderful nurturing and creative environment for children that emphasizes kindness, love and learning. Love this school and the staff for all the smiles they brought to us and our little one.

October 28, 2022





This is one of the best pre schools I had struggled with my son sending him to new places , he surprised me on day one when he didn't even cried Even for my daughter it was a breeze Staff is amazing They take good care, make sure the kids are eating. Huge place for lot of summer activities