Overview
Overview

Programs

Our Team

Reviews
About Smaller Scholars Grisby
Located near West Houston Energy Corridor at the intersection of Highway 6 and I-10 is Smaller Scholars Montessori Academy, a Cadence Education® School.
Here, our trained, qualified and caring staff takes a hands-on Montessori approach to learning and provides quality programming and dedicated teachers for children from 18 months old to 5 years old.
Our students are encouraged to be actively involved and creative explorers, as well as independent, self-confident and inquisitive learners. Each child is treated as an individual and encouraged to progress at his natural ability while still reaching desired age-level goals.
Smaller Scholars Montessori Academy is lauded for its warmly decorated, homelike environment found throughout the school. Our family-friendly policy is one that welcomes parent visits any time of the day. We host monthly events and parties celebrating major holidays that lend a fun, celebratory feel on campus. We offer multiple play areas on our outdoor playground.
A hot, nutritious catered lunch is served each day, along with regularly scheduled snacks.
Programs Offered
Toddlers (ages 18 months to 3 years)
Primary (ages 3 to 5)
Optional Programs
Our Philosophy
At Smaller Scholars Montessori Academy in Houston, Texas, we provide parents with peace of mind by giving children an exceptional education every fun-filled day in a place as nurturing as home.
Programs Offered
Our Team
Melissa Armstrong
Administrative Assistant
I was born in California and moved to Houston, Texas in 1999. I am currently attending Houston Community College to further my education. My work with young children started in 2015 and I enjoy every moment of it. I joined Smaller Scholars in 2018. In my free time, I enjoy painting, biking and spending time with friends and family.
Shila Hirani
Montessori Lead Teacher
I was born in Kenya and lived in Kenya, India and England, where I also received my education.
I have been working in Early Childhood Education since 1981 and became a Montessori Teacher in 1988. I have been with Smaller Scholars Montessori Academy since 1997.
I love traveling and learning about different cultures. I also enjoy scrapbooking, reading,
gardening and arts and crafts.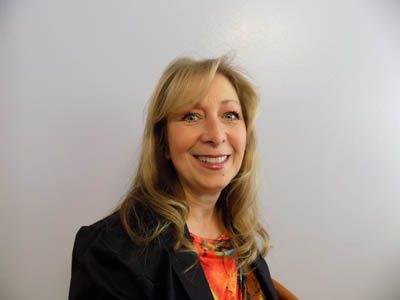 Diana Kennedy
Montessori Lead Teacher
I have been in Early Childhood Development since 1982 and have been with Smaller Scholars Montessori Academy since 1995. Prior to joining Smaller Scholars I was a Montessori School Director for 5 years.
I have my C.D.A. in Childhood Development and am Montessori Certified.
I am a proud mom of a grown daughter who is a Dr. of Veterinary Medicine.
I love music, dancing, painting and water skiing!
Mona Zavzavadjian
Montessori Teacher Assistant
I was born and raised in Lebanon and moved to USA in 1989. I graduated from Sainte Anne College in Lebanon.
I have worked in the education field since 2000 and have been a Smaller Scholars employee since 2012.
I am a proud mother of 3 children and 3 grandchildren.
I enjoy cooking and traveling!
Reviews from Parents
April 08, 2021





I actually attended this same school throughout pre-k and kindergarten, and I still have very fond memories of this school to this day! I am now a sophomore in high school, and wish nothing more than to be back at the Montessori learning how to correctly spell phone. Because of that school, and my parents, I feel as though it really shaped as a person. I very much recommend this school to anyone and everyone. Stay safe and live a wonderful and healthy life :)

December 22, 2020





We have researched a lot of day cares, Montessori schools, child care center etc. all around Houston before we enrolled our son. We found out about this school through a friend's recommendation. One of the few reasons why we moved to the area was due to this school. We never had any regrets. Our son attended the toddler class and is now in the primary class. We recently enrolled our daughter to the toddler class as well. We were so amazed on the progress of our kids. Friends and family cant help commenting how they both have evolved. The teaching, assisting, admin and Director staff are the best. During the pandemic and schools were allowed to reopen, we never hesitated to bring back our kids coz we know the teachers care and will do all their best to keep the kids safe. Thankful that we found this school and get to know all the teaching and admin staff. I highly recommend!

February 13, 2020





We have our little one going to Smaller Schools and we couldn't have made a better decision. Our little one is so happy when she's going to school and sometimes doesn't even want to leave for home. The teachers are so professional and friendly; the director is also very approachable and always ready to chat.

November 01, 2019





Our son (almost 4) is going to Smaller Scholars from when he was 18 months old. We planned to send his little brother there as well, however we are leaving Houston. The school has only 4 class rooms. All the lead teachers have been there for a long time. Due to the small size all the teachers know the names of all the kids. The school is very diverse and international, which is a lot of fun and a plus for the kids education. It is a safe and positive learning environment. The communication is great and I trust all the teachers more than 100%. In addition the lunch is awesome (only non-processed foods).