Overview
Overview

Programs

Our Team

Reviews
About Smaller Scholars Grisby
Located near West Houston Energy Corridor at the intersection of Highway 6 and I-10 is Smaller Scholars Montessori Academy, a Cadence Education® School.
Here, our trained, qualified and caring staff takes a hands-on Montessori approach to learning and provides quality programming and dedicated teachers for children from 18 months old to 5 years old.
Our students are encouraged to be actively involved and creative explorers, as well as independent, self-confident and inquisitive learners. Each child is treated as an individual and encouraged to progress at his natural ability while still reaching desired age-level goals.
Smaller Scholars Montessori Academy is lauded for its warmly decorated, homelike environment found throughout the school. Our family-friendly policy is one that welcomes parent visits any time of the day. We host monthly events and parties celebrating major holidays that lend a fun, celebratory feel on campus. We offer multiple play areas on our outdoor playground.
A hot, nutritious catered lunch is served each day, along with regularly scheduled snacks.
Programs Offered
Toddlers (ages 18 months to 3 years)
Primary (ages 3 to 5)
Optional Programs
Our Philosophy
At Smaller Scholars Montessori Academy in Houston, Texas, we provide parents with peace of mind by giving children an exceptional education every fun-filled day in a place as nurturing as home.
Programs Offered
Our Team
Melissa Armstrong
Administrative Assistant
I was born in California and moved to Houston, Texas in 1999. I am currently attending Houston Community College to further my education. My work with young children started in 2015 and I enjoy every moment of it. I joined Smaller Scholars in 2018. In my free time, I enjoy painting, biking and spending time with friends and family.
Shila Hirani
Montessori Lead Teacher
I was born in Kenya and lived in Kenya, India and England, where I also received my education.
I have been working in Early Childhood Education since 1981 and became a Montessori Teacher in 1988. I have been with Smaller Scholars Montessori Academy since 1997.
I love traveling and learning about different cultures. I also enjoy scrapbooking, reading,
gardening and arts and crafts.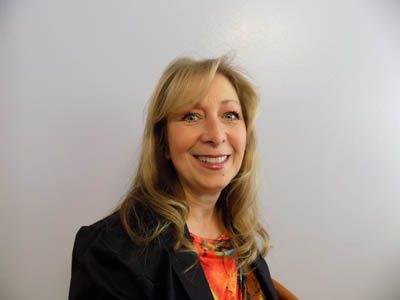 Diana Kennedy
Montessori Lead Teacher
I have been in Early Childhood Development since 1982 and have been with Smaller Scholars Montessori Academy since 1995. Prior to joining Smaller Scholars I was a Montessori School Director for 5 years.
I have my C.D.A. in Childhood Development and am Montessori Certified.
I am a proud mom of a grown daughter who is a Dr. of Veterinary Medicine.
I love music, dancing, painting and water skiing!
Mona Zavzavadjian
Montessori Teacher Assistant
I was born and raised in Lebanon and moved to USA in 1989. I graduated from Sainte Anne College in Lebanon.
I have worked in the education field since 2000 and have been a Smaller Scholars employee since 2012.
I am a proud mother of 3 children and 3 grandchildren.
I enjoy cooking and traveling!
Reviews from Parents
July 30, 2023





My daughter attended Smaller Scholar Montessori starting at age 3, and we left recently due to our move. She learnt a lot from school. They have a nice school program as well as parents nights where you get to know what your child learns at the school. Teachers are patient and very responsive to our requests. I highly recommend this school.

December 05, 2022





Smaller Scholars has been my top choice when I want to enroll my kid for a Montessori education. Knowing about the school from lot of my friends, in my personal experience this has been by far the best & disciplined school around Houston. The teachers here are highly experienced and is associated with the school for more than 20+ years. Each class is well organized/scheduled by them. They know how to develop creativity & interest in a kid and teach them in the right way!! Ms.Monica is the best teacher for my son, she trains him in such a way that we see so much improvement in his behavioral & verbal aspect. His way of approach to things have changed definitely bcuz of her. We are lucky & thankful. Ms.Michelle is the sweetest of all, she takes personal care of every kid around, love to be apart of this school always 😊

July 20, 2022





A very fun school and a good environment! Your child will thrive well here and you will see a difference in there intellect. The teachers show much love and the school definitely feels like a small community!

April 08, 2022





We have thoroughly enjoyed our time at Smaller Scholars! Our 3 year old son has flourished while attending here. The staff and teachers are so knowledgeable and truly care about each student. It's a great learning environment that is not too overwhelming in size. We absolutely love it here!