We have recently announced that all employees will be required to be vaccinated against the COVID-19 virus or undergo weekly testing in order to protect the families in our care. Learn More >
Overview
Overview

Programs

Our Team

Reviews
About Smaller Scholars Grisby
Located near West Houston Energy Corridor at the intersection of Highway 6 and I-10 is Smaller Scholars Montessori Academy, a Cadence Education® School.
Here, our trained, qualified and caring staff takes a hands-on Montessori approach to learning and provides quality programming and dedicated teachers for children from 18 months old to 5 years old.
Our students are encouraged to be actively involved and creative explorers, as well as independent, self-confident and inquisitive learners. Each child is treated as an individual and encouraged to progress at his natural ability while still reaching desired age-level goals.
Smaller Scholars Montessori Academy is lauded for its warmly decorated, homelike environment found throughout the school. Our family-friendly policy is one that welcomes parent visits any time of the day. We host monthly events and parties celebrating major holidays that lend a fun, celebratory feel on campus. We offer multiple play areas on our outdoor playground.
A hot, nutritious catered lunch is served each day, along with regularly scheduled snacks.
Programs Offered
Toddlers (ages 18 months to 3 years)
Primary (ages 3 to 5)
Optional Programs
Our Philosophy
At Smaller Scholars Montessori Academy in Houston, Texas, we provide parents with peace of mind by giving children an exceptional education every fun-filled day in a place as nurturing as home.
Programs Offered
Our Team
Melissa Armstrong
Administrative Assistant
I was born in California and moved to Houston, Texas in 1999. I am currently attending Houston Community College to further my education. My work with young children started in 2015 and I enjoy every moment of it. I joined Smaller Scholars in 2018. In my free time, I enjoy painting, biking and spending time with friends and family.
Shila Hirani
Montessori Lead Teacher
I was born in Kenya and lived in Kenya, India and England, where I also received my education.
I have been working in Early Childhood Education since 1981 and became a Montessori Teacher in 1988. I have been with Smaller Scholars Montessori Academy since 1997.
I love traveling and learning about different cultures. I also enjoy scrapbooking, reading,
gardening and arts and crafts.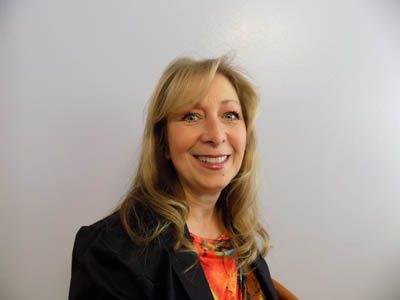 Diana Kennedy
Montessori Lead Teacher
I have been in Early Childhood Development since 1982 and have been with Smaller Scholars Montessori Academy since 1995. Prior to joining Smaller Scholars I was a Montessori School Director for 5 years.
I have my C.D.A. in Childhood Development and am Montessori Certified.
I am a proud mom of a grown daughter who is a Dr. of Veterinary Medicine.
I love music, dancing, painting and water skiing!
Mona Zavzavadjian
Montessori Teacher Assistant
I was born and raised in Lebanon and moved to USA in 1989. I graduated from Sainte Anne College in Lebanon.
I have worked in the education field since 2000 and have been a Smaller Scholars employee since 2012.
I am a proud mother of 3 children and 3 grandchildren.
I enjoy cooking and traveling!
Reviews from Parents
October 21, 2021





I have been very impressed with the staff and director of this school. The school is very well run and the children are happy and engaged. My toddler loves going to school and learning so many new things.

September 30, 2021






September 29, 2021





We have very much enjoyed our time here at Smaller Scholars. The teachers and staff are very knowledgable in early childhood education. The school itself is small, which we liked. It is an extremely diverse group of kids and families which was important to us. They have handled the Covid procedures very well I think. I can recommend this school.

August 26, 2021





Hello, I've been searching for a Montessori for my children for the pass month. I've gone through a few and still trying to find that right one. I would like some information about SSMA. Are yours still possible? What is registration like? Are there any down payments ? What is the tuition for ages 2-4 years? Is it monthly, biweekly, weekly? Thank you again !

Leave a Review
We want to learn more about your experience with Cadence Education. Please leave us a review below and let us know how we are doing.