Overview
Overview

Programs

Our Team

Reviews
The staff at Cadence Academy Preschool, Myrtle Beach is dedicated to providing our families a welcoming homelike environment and preschool programming that helps young children develop a deep love of learning. Our private preschool offers nurturing daycare for infants and toddlers and skill-based preschool programs that are proven to prepare children for kindergarten! And, as elementary schools are altering schedules, we are here to serve your needs and the needs of your school-aged children with enhanced programs to help with virtual learning sessions and more.
We are very excited to announce that we are participating in the First Steps 4K program and the new First Steps 4K + SIBLINGS program. First Steps 4K offers free four-year-old kindergarten to qualifying children in South Carolina. First Steps 4K + SIBLINGS extends childcare and after-school scholarships through the SC Voucher Program, for up to 52 weeks, to any siblings, age 0-12, of a First Steps 4K enrolled student. You can learn more and apply online for both First Steps 4K and First Steps 4K + SIBLINGS at Free4KSC.org.
Our Programs
Kindergarten Readiness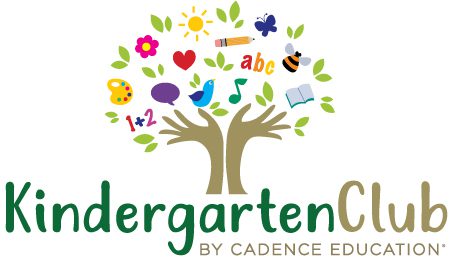 An exceptional education is an important part of our promise to you. We take a skill-based approach to early education and help our students reach important developmental milestones in all of our preschool programs. Our Ascend Curriculum starts in our Infant and Toddler classrooms and is designed to help children progressively build valuable skills sets as they move through Preschool and Pre-Kindergarten. We have an amazing program each spring called Kindergarten Club, where children get confident and ready for kindergarten!
Kind Child


Kind Child is a wonderful program that allows us to focus on the social and emotional needs of each child in our care. Kind Child is a core subject in our monthly curriculum and we introduce emotional skills every month and focus on a new character trait like Respect, Responsibility, and Friendship every two months. Our goal is to develop the emotional well-being of our students and encourage friendships.
Parent Communication
Our Team
Janeen Stieve
School Director
Janeen is originally from Albany, NY. She has 2 wonderful children, Elijah and Lia who have both been attended our school. Janeen has her B.A. in Elementary Education from Eastern University. She has been with Cadence Academy since August of 2005 working in various positions throughout her time at the center. Not only has she worked as our Director and Assistant Director but she has also been the Lead Teacher in both the Pre-4 and Pre-K classrooms. Before coming to work at Cadence Academy, she lived just outside Philadelphia and worked as both a classroom teacher and Assistant Director with 2 centers there.
Jenny Warner
Assistant Director
Ms. Jenny has been a member of the Cadence Academy Family since 2010 and she has worked with children for over 30 years. Ms. Jenny was a Teacher in our Pre4 classroom before taking the position as Assistant Director. Her love for the children and their families is evident in all that she does.
Lisa Gomes
Teacher
Ms. Lisa has been a part of the Cadence Academy Family since 2015. She is our joyful and playful Beginner teacher. She has her associates degree in early childhood education. Ms. Lisa is a caring and loving teacher with a strong sense of curriculum. Her joy of teaching is truly contagious.
Reviews from Parents
February 09, 2021





The workers at Cadence have been so wonderful with our newborn girl. She seems happy to go there every morning and the staff keeps up updated with status reports and pictures! The policies in place all seem fair and centered around the child's safety and wellbeing. Jenny and Janeen are also very hospitable and helpful whenever I have questions!

July 31, 2020






July 28, 2020





I highly recommend Cadence Academy! The staff are very helpful and make sure my child is happy to be there. I am sure you will agree that they strive to not only help your child have a fun filled day, they also keep the building very clean and wear masks! I'm glad my child attends Cadence Academy!

January 10, 2020