Overview
Overview

Programs

Reviews
The staff at Cadence Academy Preschool, Myrtle Beach is dedicated to providing our families a welcoming homelike environment and preschool programming that helps young children develop a deep love of learning. Our private preschool offers nurturing daycare for infants and toddlers and skill-based preschool programs that are proven to prepare children for kindergarten! And, as elementary schools are altering schedules, we are here to serve your needs and the needs of your school-aged children with enhanced programs to help with virtual learning sessions and more.
Our Programs
Kindergarten Readiness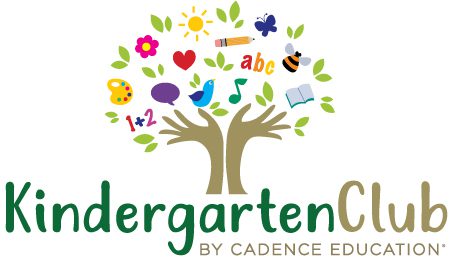 An exceptional education is an important part of our promise to you. We take a skill-based approach to early education and help our students reach important developmental milestones in all of our preschool programs. Our Ascend Curriculum starts in our Infant and Toddler classrooms and is designed to help children progressively build valuable skills sets as they move through Preschool and Pre-Kindergarten. We have an amazing program each spring called Kindergarten Club, where children get confident and ready for kindergarten!
Kind Child


Kind Child is a wonderful program that allows us to focus on the social and emotional needs of each child in our care. Kind Child is a core subject in our monthly curriculum and we introduce emotional skills every month and focus on a new character trait like Respect, Responsibility, and Friendship every two months. Our goal is to develop the emotional well-being of our students and encourage friendships.
Parent Communication
Reviews from Parents
February 08, 2021





Cadence has been such a wonderful experience for my daughter and us as new parents. When you walk in they know you and your child. Always welcoming and knowledgeable. Jenny and Janeen both have smiles every day! Patty with the infants seems to be always right there when you need her. I would recommend Cadence to all parents, especially new ones who are scared to let their children stay somewhere they didn't know.

February 08, 2021





The workers at Cadence have been so wonderful with our newborn girl. She seems happy to go there every morning and the staff keeps up updated with status reports and pictures! The policies in place all seem fair and centered around the child's safety and wellbeing. Jenny and Janeen are also very hospitable and helpful whenever I have questions!

January 20, 2021





My daughter just started at Cadence Academy after we moved here from out of state. She has had a lot of change this year and everyone has made her transition as smooth as possible. She has made new friends already and gets so excited to go to school. We love the kid reports app that shares what she is doing throughout the day. We are very pleased we chose Cadence Academy for our school family.

December 24, 2020





This is a wonderful institution. My kids enjoy the social atmosphere and were given a great head start when they were in the a preschool classes. The staff are always friendly and the directors have been absolutely amazing. I cannot recommend them enough.

Leave a Review
We want to learn more about your experience with Cadence Education. Please leave us a review below and let us know how we are doing.