Overview
Overview

Programs

Our Team

Reviews
The staff at Cadence Academy Preschool, Myrtle Beach is dedicated to providing our families a welcoming homelike environment and preschool programming that helps young children develop a deep love of learning. Our private preschool offers nurturing daycare for infants and toddlers and skill-based preschool programs that are proven to prepare children for kindergarten! And, as elementary schools are altering schedules, we are here to serve your needs and the needs of your school-aged children with enhanced programs to help with virtual learning sessions and more.
We are very excited to announce that we are participating in the First Steps 4K program and the new First Steps 4K + SIBLINGS program. First Steps 4K offers free four-year-old kindergarten to qualifying children in South Carolina. First Steps 4K + SIBLINGS extends childcare and after-school scholarships through the SC Voucher Program, for up to 52 weeks, to any siblings, age 0-12, of a First Steps 4K enrolled student. You can learn more and apply online for both First Steps 4K and First Steps 4K + SIBLINGS at Free4KSC.org.
Our Programs
Kindergarten Readiness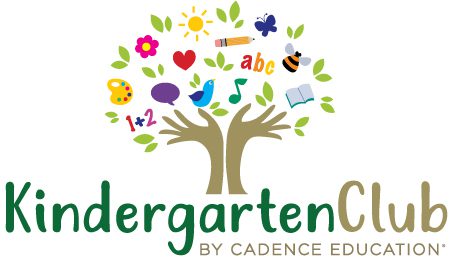 An exceptional education is an important part of our promise to you. We take a skill-based approach to early education and help our students reach important developmental milestones in all of our preschool programs. Our Ascend Curriculum starts in our Infant and Toddler classrooms and is designed to help children progressively build valuable skills sets as they move through Preschool and Pre-Kindergarten. We have an amazing program each spring called Kindergarten Club, where children get confident and ready for kindergarten!
Kind Child


Kind Child is a wonderful program that allows us to focus on the social and emotional needs of each child in our care. Kind Child is a core subject in our monthly curriculum and we introduce emotional skills every month and focus on a new character trait like Respect, Responsibility, and Friendship every two months. Our goal is to develop the emotional well-being of our students and encourage friendships.
Parent Communication
Our Team
Janeen Stieve
School Director
Janeen is originally from Albany, NY. She has 2 wonderful children, Elijah and Lia who have both been attended our school. Janeen has her B.A. in Elementary Education from Eastern University. She has been with Cadence Academy since August of 2005 working in various positions throughout her time at the center. Not only has she worked as our Director and Assistant Director but she has also been the Lead Teacher in both the Pre-4 and Pre-K classrooms. Before coming to work at Cadence Academy, she lived just outside Philadelphia and worked as both a classroom teacher and Assistant Director with 2 centers there.
Jenny Warner
Assistant Director
Ms. Jenny has been a member of the Cadence Academy Family since 2010 and she has worked with children for over 30 years. Ms. Jenny was a Teacher in our Pre4 classroom before taking the position as Assistant Director. Her love for the children and their families is evident in all that she does.
Lisa Gomes
Teacher
Ms. Lisa has been a part of the Cadence Academy Family since 2015. She is our joyful and playful Beginner teacher. She has her associates degree in early childhood education. Ms. Lisa is a caring and loving teacher with a strong sense of curriculum. Her joy of teaching is truly contagious.
Reviews from Parents
September 09, 2021





We recently moved to the area and were recommended by family to send our daughter to Cadence. We have been so impressed since day one, the communication between teachers, staff and parents is fantastic! I enjoy the fact that you can get updates throughout the day about what they are eating and things they are learning. We absolutely love it here, our daughter only goes 3 days a week but she asks to go everyday! She loves it and is so excited every morning to go!

August 09, 2021





Cadence Academy has taken care of both of my girls for the last 9 years. Sadly, my youngest is transitioning into her big sisters school this year but I have nothing but amazing things to say about this school and the staff. My whole family has formed an incredible bond with the staff here. Even through my hardest times they were always there for my girls to reassure them and give them so much love. Cadence academy in Carolina Forest isn't just a school for my children, they have become family. We have been through a lot in the last 9 years and they were ALWAYS there for my kids. Every day I go in there and the staff greets my children by their first names (and nicknames). They really care about ALL of their children and I couldn't have asked for a better place for my kids to grow up. This school has prepared my girls for a lifetime of success even when I was learning to do that myself. I love each and every teacher my children have ever had! Both of my girls had a blast at Cadence and excelled tremendously. The friends they gained through this school are bonds they will have for a lifetime. I have never had a bad experience here in the 9 years my children have been here. No matter the teacher, it has always exceeded my expectations! My children have been nothing but happy here. My youngest gets SO excited about water day every summer and is so sad that she is getting older and will be moving to a different school! I havent met a single teacher at this school that I wouldn't trust around my babies! We love you all!!

July 28, 2021

I stayed in the Woodspring Suites across from this preschool and was DISGUSTED of how I saw this particular woman was treating the children.( white skin, long black hair in ponytail, blue shirt, black pants) It was a cloudy morning on 07/28/2021 around 10:25am the kids went outside to play in the hose water and I noticed the lady was spraying the kids harshly and I felt uncomfortable. Then as I kept watching, the lady yelled "stand against the wall or your gonna get sprayed" that's when some of the kids went straight to the wall and others didn't and they got sprayed. The same woman began washing their hands with the hose and SPRAYED THE CHILDRENS FACE AND HEAD!! I was shaking because I didn't know what to do and I felt soo bad for these kids and their parents. I noticed the kids go out in groups and the next group had an actual sprinkler attached to the hose and that lady seemed great. Everything about that 10:25 ish group was awful! There was also 2 ladies in yellow and khaki in the group and they were fine. The lady I described needs to be fired immediately and if I were the parent and saw what I saw I would press charges!

July 28, 2021





My son attends this daycare and we have been pleased on so many levels. He has learned SO much since starting school there and really looks forward to going to school each day! The communication between staff and families is extraordinary; I really get a clear picture of everything my son did each day. They are extremely thorough with lesson planning and having unique and engaging activities for the kids. We are so so pleased we made the choice to bring our son here.

Leave a Review
We want to learn more about your experience with Cadence Education. Please leave us a review below and let us know how we are doing.