Overview
Overview

Programs

Our Team

Reviews
The staff at Carolina Kids Child Development Center, Fort Mill is dedicated to providing young children early educational experiences that will serve them for years to come. Our preschool takes a skill-based approach to early childhood education that helps children progressively develop valuable skill sets in 9 different subject areas. We combine play-based experiences with teacher-directed small group activities that target important developmental skills in every one of our daycare and preschool programs. And, as elementary schools are altering schedules, we are here to serve your needs and the needs of your school-aged children with enhanced programs to help with virtual learning sessions and more.
Our Programs
Kind Child

Kind Child is a program that helps young children nurture and strengthen social skills and develop character. Kind Child is a regular subject within our curriculum and we introduce new social and emotional skills every month. The goal of Kind Child is to elevate the emotional well-being of each child in our care and build positive friendships all over our preschool.
Kindergarten Readiness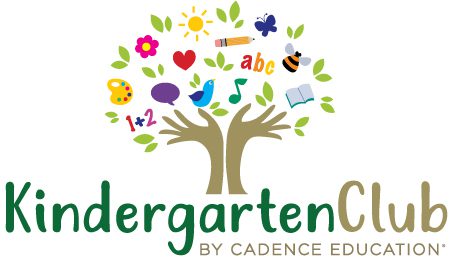 We pride ourselves on providing preschool children an exceptional education in fun-filled learning environments. Our Ascend Curriculum gives our teachers a flexible framework that helps our students progressively build skill sets within 9 different learning domains every month. Important skills are taught in every program and fine-tuned just before kindergarten in Kindergarten Club.
Partnering with Our Parents
Children thrive when there's a strong partnership between school and home. Our preschool center has an open-door policy and we welcome visits from our families at any time. We regularly host events for the whole family and celebrate major holidays throughout the year. We also offer a variety of communication pieces to keep you current on your child's day and their overall academic progress.
Our Team
Reviews from Parents
March 17, 2021





We recently moved and when we did we changed daycares to one closer to our new home. Due to Covid, we haven't been inside, but from what I can see from outside everything looks to be very clean. Our daughter comes home happy everyday and chats on and on about everything she learns during the day. They have a wonderful app they post updates on throughout the day so I always know how long she napped, what she learned, and what she ate. So far, my family has been very happy with the care our daughter receives here.

February 24, 2021





When you drive up and see the building and the play area for kids you can tell that this place cares about kids. I wanted to work here when I saw the place and I can't wait for my granddaughters to be part of the program and play as they have Fun learning and growing. I love it when you hear the joyful laughter of the children as they are playing with the teachers and their friends.

January 14, 2021





My niece has been going here since October and the teachers and admin staff have been wonderful! Her transition into this daycare was seamless and everyone is always very helpful.

November 29, 2020





Wonderful experience all around. Teachers and administrators make you feel welcome and comfortable.