Overview
Overview

Programs

Our Team

Reviews
The staff at Carolina Kids Child Development Center, Fort Mill is dedicated to providing young children early educational experiences that will serve them for years to come. Our preschool takes a skill-based approach to early childhood education that helps children progressively develop valuable skill sets in 9 different subject areas. We combine play-based experiences with teacher-directed small group activities that target important developmental skills in every one of our daycare and preschool programs. And, as elementary schools are altering schedules, we are here to serve your needs and the needs of your school-aged children with enhanced programs to help with virtual learning sessions and more.
Our Programs
Kind Child

Kind Child is a program that helps young children nurture and strengthen social skills and develop character. Kind Child is a regular subject within our curriculum and we introduce new social and emotional skills every month. The goal of Kind Child is to elevate the emotional well-being of each child in our care and build positive friendships all over our preschool.
Kindergarten Readiness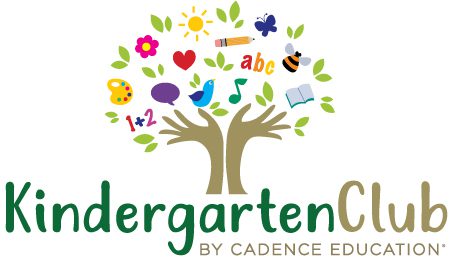 We pride ourselves on providing preschool children an exceptional education in fun-filled learning environments. Our Ascend Curriculum gives our teachers a flexible framework that helps our students progressively build skill sets within 9 different learning domains every month. Important skills are taught in every program and fine-tuned just before kindergarten in Kindergarten Club.
Partnering with Our Parents
Children thrive when there's a strong partnership between school and home. Our preschool center has an open-door policy and we welcome visits from our families at any time. We regularly host events for the whole family and celebrate major holidays throughout the year. We also offer a variety of communication pieces to keep you current on your child's day and their overall academic progress.
Our Team
Reviews from Parents
June 02, 2021






May 10, 2021





We have been at this school for 4 years now. The teachers there are very loving and kind!! Ms SHANTE has been incredibly patient and loving with our son this year. And the director Ms Esther has been very supportive and understanding. And the facility itself is the best out there, always clean etc.

May 06, 2021





My son has been attending for almost four weeks and I am very pleased with the care and attention he is receiving. I haven't been able to go inside yet because of the COVID restrictions, but I receive pictures and emails throughout the day so I know how he is doing and what he is learning. Everyone that I have spoken to has been very warm and kind and most of all my son seems to be very happy. I would definitely recommend Carolina Kids to anyone in need of quality care for their little ones.

April 30, 2021





Lovethis center! My children attended this facility and they were always happy being dropped off. Every morning it was I want to go to school! They learnEd so much in the small time they were there. The staff are amazing!

Leave a Review
We want to learn more about your experience with Cadence Education. Please leave us a review below and let us know how we are doing.