Overview
Overview

Programs

Our Team

Reviews
The staff at Carolina Kids Child Development Center, Fort Mill is dedicated to providing young children early educational experiences that will serve them for years to come. Our preschool takes a skill-based approach to early childhood education that helps children progressively develop valuable skill sets in 9 different subject areas. We combine play-based experiences with teacher-directed small group activities that target important developmental skills in every one of our daycare and preschool programs. And, as elementary schools are altering schedules, we are here to serve your needs and the needs of your school-aged children with enhanced programs to help with virtual learning sessions and more.
Our Programs
Kind Child

Kind Child is a program that helps young children nurture and strengthen social skills and develop character. Kind Child is a regular subject within our curriculum and we introduce new social and emotional skills every month. The goal of Kind Child is to elevate the emotional well-being of each child in our care and build positive friendships all over our preschool.
Kindergarten Readiness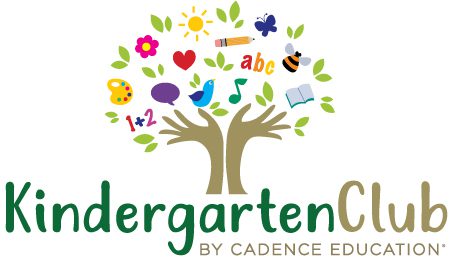 We pride ourselves on providing preschool children an exceptional education in fun-filled learning environments. Our Ascend Curriculum gives our teachers a flexible framework that helps our students progressively build skill sets within 9 different learning domains every month. Important skills are taught in every program and fine-tuned just before kindergarten in Kindergarten Club.
Partnering with Our Parents
Children thrive when there's a strong partnership between school and home. Our preschool center has an open-door policy and we welcome visits from our families at any time. We regularly host events for the whole family and celebrate major holidays throughout the year. We also offer a variety of communication pieces to keep you current on your child's day and their overall academic progress.
Our Team
Nicole Prendergast
Director
I have worked and trained in the Early Childhood Education field for 20 years, and am a Level Two, Six Point Administrator for North Carolina. I spent seven years as a teacher, followed by seven years as an assistant director. After becoming a school Director in 2016, I realized there is nothing else I would rather do. Working with children is an incredibly rewarding experience. I strive to create a warm and caring environment, and I am passionate about the relationships I form. Customer service is very important to me. I believe a great school starts with a strong foundation, which includes a team of dedicated educators who truly care about you and your child. Our ultimate goal is to give your child an exceptional education while forming lasting connections and becoming a part of your family.
My husband James and I have been married since 2003. Together, we have three wonderful children: Delaney, Caitlin and Lincoln. I was born in Charlotte and I have lived here my entire life. My childhood consisted of many weekend trips to the NC mountains. To this day, Mt. Mitchell is still my favorite place to go. In my free time, I enjoy shopping, running, hiking, bird watching, home-improvement projects and spending time with my family and friends.
Fun fact: I love to eat all types of hot and spicy food!
Asia Rushing
Assistant Director
Hello, I am Asia! I am originally from Southern California; you know that wonderful sunshine state. I moved here with my mom and two younger brothers. I have been with Cadence Academy since 2012 and I absolutely love what I do. I have been able to work with all ages ranging from, toddlers to the twos and even pre-k but the two's have a special place in my heart and now I am an assistant director. I am a dog mom to a wonderful American Staffordshire Terrier who thinks he is still a puppy named Kota. In my down time you can find me outdoors, reading, watering my 5,000 plants (not that many but close enough) or watching anime, I really love anime.
My teaching philosophy: All students can learn and want to learn. It's my job to meet them where they are and move them forward in a safe and welcoming environment as we are teaching the future generation to come.
Savannah Joyner
Assistant Director
Hi! My name is Savannah, and I am one of the assistant directors    here at Cadence Academy. I graduated in 2019 with an associate in Early Childhood Education, before pursuing my bachelors at Winthrop. I started as a toddler teacher in 2019. In 2020 I became the school age coordinator, then became the assistant director in 2021. My husband and I have a son who has been attending Cadence since he was 3 months old. When I am not working, I enjoy spending time with my family, camping and reading!
I look forward to getting to know your family!
Tori McBee
SA Coordinator
Hello, my name is Tori McBee, I am 28 years old, and I am the mother of two beautiful children. I love warm weather, outdoor activities, and spending time with my family. I graduated from Clover High School and then studied marketing/business in Charleston SC, before I moved back to Lake Wylie and opened my own in-home childcare center. I have worked with children for over 10+ years now and I love every moment of it. I'm so excited to be here at Cadence Academy!
Alexis Lee
Teacher
Hello, my name is Ms. Alexis! I am a graduate of Winthrop University with a Bachelor's in Human Development and Family Studies with a concentration in Early Childhood Studies. I've been working with children the last 6 years. My passion has always been to work with children, and it is such a privilege to watch them grow and learn. I'm so excited to build a relationship with you and your child and be a part of their lives! When I'm not loving on your kiddo(s), I enjoy watching movies, going on adventures with my friends and planning my upcoming wedding with my fiancé!
Kristina Johnson
Teacher
Hi, I'm Kristina! I graduated with my bachelor's in early Intervention from Winthrop University in 2013. I have been a part of the Carolina Kids/Cadence family since 2015. Early education has been a passion of mine since I was a little girl – there is nothing more gratifying than watching my little friends reach and exceed the milestones we have been working towards. When I'm not teaching, I enjoy reading, hiking, camping, and spending time with my family! I am a mom of two adorable kids – Tidus and Shiloh! They are a part of the Cadence family too so I'm sure you will see them hanging around.
Sam Forte
Cook
I am a native of Massachusetts and I have resided in the Carolinas for 34 years. I'm married to my childhood sweetheart, Krissi, of 34 years, who is also a teacher at Cadence Academy. I am a father of 4 children, 1 boy and 3 girls, age 24 to 33 and a grandfather of 3. I trained in Massachusetts while attending the culinary arts program at Blue Hills Technical Institute. I also studied religion and music at Southeastern University in Lakeland, Florida. I have been in the food service industry for 30 years as a food service manager, restaurant owner, and chef. I also owned and operated a culinary school for children ages 3 to 11, "Short Order Chefs" in childcare centers in the area. An interesting fact about me is my real name is JUST THE LETTER "S". I enjoy cooking at home for friends and family, playing the piano, and playing games on my phone, but mostly spending time with my wife and grandchildren. I have been a chef in other local childcare centers as well as being in the food industry, I was a minister and pastored in the area for 15 years. My ministry included overseeing the nursery, children, youth, and seniors' ministries. For now, I enjoy preparing yummy meals to all my adopted grandkids here at Cadence Academy as I joke, sing, tell stories, and encourage the teachers, staff, and children. "Silly Mr. Sammy" and "Paw-paw "as the kids refer to him love what he does!
Eva Hong
Teacher
My name is Eva Hong, but you can call me Miss Eva- it's my favorite title in the whole world! I was homeschooled my whole life, and am the second oldest of 7 children. Caring for others has always been a joy for me- whether it's through teaching, gardening, or raising caterpillars into butterflies! While I love being active, there are also things that help me wind down: playing piano, knitting/ crochet, cloud watching, and star gazing. I believe that God has created everything and everyone unique. He uses such care and detail, it's only natural to want to explore and appreciate it all! It's my mission in life to demonstrate the love of God to those around me. No two people are exactly the same, and thus, sometimes need to be shown care in different ways. Being judgmental isn't really my forté; I try to  understand things to the fullest before jumping to conclusions. Happy to be here at Carolina Kids!
Hannah Twedt
Teacher
Hi! My name is Mrs. Hannah, and I am excited to be your teacher! I'm a native to Fort Mill. I've been in childcare since 2018 in the young toddler room at Carolina kids. When I'm not in the classroom I enjoy spending time with my husband, son Kylo and two dogs. My hobbies include shopping, going to cookouts, and enjoying Charlotte FC soccer games! I can't wait to watch your little one grow and blossom.
Krissi Forte
Teacher
Hi my name is Krissi Forte. I am honored and blessed to work here at Cadence Education. I have been married to my husband Sam and have lived here in the Carolinas for nearly 35 years. The joy of my life has been being a mom to my four children and now Grammy to my 2 grandchildren….and one on the way! For 10 years I worked at Mothers Morning Out and Little Learners Preschool in Charlotte. I was also privileged to work with my Preferred Sitters serving veterans and their families. Walking my 2 dogs Cheyanne and Margo, playing Words with friends and crocheting are a few things I enjoy doing.
Reviews from Parents
September 22, 2023





My son started almost a month ago & couldn't have better things to say! He had never been away from home and the staff at Carolina kids made his transition easy and comforting. Would 10/10 recommend to any families looking for a safe, comforting place for their kiddos!

September 18, 2023





I came across Mrs Sandra when she appeared as a guest on a Forex Podcast in USA. I was listening to and was very impressed with her straight forward approach and the principles of her trading strategy. My heart then told me to invest $2150 with her company as a trial. I was able to withdraw a profit of $32,000 after 7 days. Mrs Sandra Billy FX. make this possible, do well and reach out to her for a secure investment too. Email:
[email protected]
WhatsApp: +1 (512) 893-1587

August 14, 2023






June 30, 2023





We love being a part of the Carolina Kids-Fort Mill family! Friendly staff, great food, and a safe environment for sure!