Overview
The East Greenwich school is conveniently located on the North Kingstown/East Greenwich line. Our teachers are dedicated to providing the highest quality child care and learning for the young children in our infant, toddler, preschool and pre-kindergarten programs. We offer both a "surround care" program for kindergartners who attend the East Greenwich elementary schools and an exciting summer camp program.
We utilize The Children's Workshop Curriculum, a framework we developed that draws inspiration from Creative Curriculum and the Rhode Island Early Learning Standards which you will see in action in all our centers. Children retain more when they're having fun so our programs emphasize learning through play. Our curriculum provides a strong foundation for children's academic success and our teachers provide a warm, nurturing environment in which every child can be successful.
Our Programs
Daycare Works
Accreditations
We are VERY proud to be a NAEYC accredited facility and a BrightStars rated program! For more information about NAEYC, the National Association for the Education of Young Children, and the high quality standards they demand of their accredited programs, please Visit the NAEYC website.
Parent Communication App
We have an extraordinary Parent Communication App that our teachers use daily to relay information and send pictures to family members, send newsletters, and track developmental progress for each child's portfolio! With this application, parents/guardians are able to opt into email or text alerts and they can receive any information, instantaneously, about their child and their child's school day.
Teachers and staff can tag daily pictures with our Developmental Domains (Social/Emotional, Physical, Artistic, Cognitive, and Language/Literacy) and are then able to communicate with the parents/guardians by adding captions or sending quick little notes.
Families LOVE this feature and we're utilizing it more and more each day! We are so excited to be able to communicate with our families throughout the day and to show them what their children are learning each day.
The center is open from 6:30 am to 6:00 pm and tuition includes breakfast, hot lunch, and daily snacks. Please come by, visit, and see our fantastic school!
Interested in Contacting Us?
Address & Directions
934 Main Street
East Greenwich, RI02818

Map
Hours
Monday - Friday
7:30 AM - 5:30 PM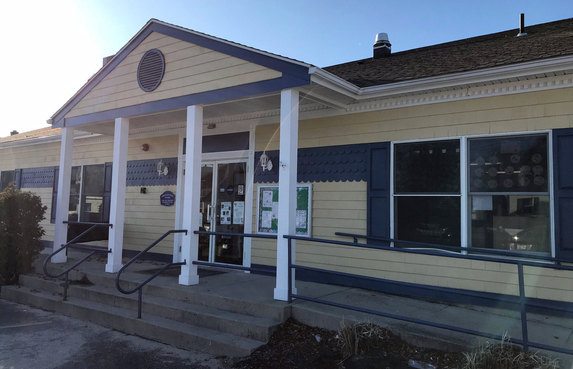 View More Photos >
Recognized as a Cadence Education School of Excellence