Overview
Overview

Programs

School Resources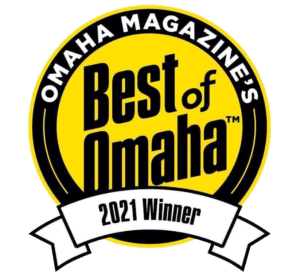 We are very proud to be recognized by the readers of Omaha Magazine as the Best Preschool in Omaha!
The Infant House provides so much more than daycare for your baby. We nurture each child's desire to blossom through world-class Montessori early education.
A SAFE AND COMFORTABLE ENVIRONMENT FOR YOUR BABY
Comfortable, clean spaces give you the peace of mind you deserve. Strict sanitization of all toys, linens, and the rooms at large maintains your baby's excellent health.
YOUR BABY AS AN INVENTOR AND EXPLORER WITH RIE® EDUCARERS®
With the RIE® Educaring® Approach, babies are viewed and spoken to in ways that allow them to be active participants in their daily lives. The deep respect this approach engenders is the start of self-love and self-esteem.
ARTS AND CRAFTS SPARK YOUR BABY'S CREATIVE ABILITIES
Your baby will be introduced to expression through art because artistic expression begins early! Through a specialized art program, your child will develop motor skills and explore their imagination through creativity.
SMALLER CLASS SIZES FOR MORE ONE-ON-ONE TIME
Infant programs have a maximum of 16 infants and a ratio of 1:3, lower than the mandated 1:4 DHHS ratio in Nebraska! Low-ratio classrooms make for a more personalized experience for your child, with more time for one-on-one interaction.
PARENT COMMUNICATION KEEPS YOU IN THE LOOP
We have one lead teacher in each of our infant classrooms with the support of assistant teachers. Your child interacts with all of our team members throughout the day. However, most communication with you comes from the lead teacher.
SAFETY IS FIRST AND FOREMOST
Our stimulating, safe and nurturing infant environment is guided by specifically trained infancy professionals who keep them safe. Added are closed-circuit cameras, restricted access, and enclosed yards for protection and privacy, to give you peace of mind.
RESPONSIVE AND CARING TEACHERS NURTURE TRUST
Even though they can't yet speak, your infant is saying so much. Caring teachers respond accordingly, talking to your child and helping them unravel the sounds, sights, and textures of the world around them. This lays a foundation of trust and lets your child know they're cared for.
Programs Offered