Overview
Overview

Programs

Our Team

Reviews
About Cadence Academy Preschool
Previously known as Gateway Academy, Cadence Academy Preschool is proud to be part of the Cadence Education Family of Schools. Our alignment with Cadence provides us access to effective preschool programs like Kindergarten Club and the Ascend Curriculum that you won't find anywhere else.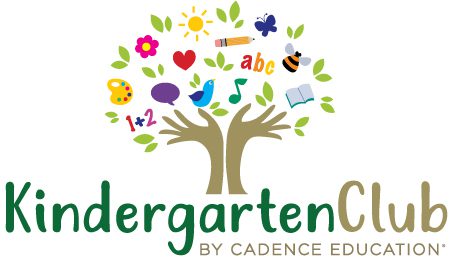 We take a skill-based approach to early childhood education, which gives our teachers the flexibility needed to individualize instruction to the interests and learning styles of each child in our care. Children build skill sets within 9 different learning domains as they progress through our daycare and preschool programs. Testing has confirmed that our Pre-Kindergarten students are ready for the exciting transition into kindergarten.
And, as elementary schools are altering schedules, we are here to serve your needs and the needs of your school-aged children with enhanced programs to help with virtual learning sessions and more. We also participate in the Meck Pre-K program which provides quality preschool education for qualified families. To learn more and to apply for the Meck Pre-K program, click HERE.
Our Programs
Kind Child

Kindness is an essential part of our school's culture and Kind Child is a program that makes kindness a habit for both students and staff. Our teachers and directors are committed to bringing kindness into their daily interactions with each child and help children develop valuable character traits such as Thankfulness, Friendship, Empathy, and a Positive Self-Image. We have found that when we focus on the emotional well-being of our students, we create a welcoming preschool environment where children thrive.
Partnering with Our Parents
When you enroll your children at Cadence Academy Northlake, you become a part of our family. We have an open door policy at our preschool center and encourage our families to visit as often as they see fit. We provide a variety of communication pieces so that you're continually up-to-date with your child's day and their overall academic progress. We also regularly host fun events that the whole family can enjoy.
Getting to Our Private Preschool
Cadence Academy Preschool, Northlake is conveniently located in North Charlotte on Reames Road between W.T. Harris Boulevard and Lakeview Rd. We're close to both the I-485 and I-77 freeways, which makes us an ideal choice for parents commuting to and from Huntersville and Uptown Charlotte. We offer transportation to the following elementary schools: Statesville Road Elementary, Mountain Island Lake Academy, Long Creek Elementary, Blythe Elementary, and Hornets Nest Elementary.
Our Team
Reviews from Parents
March 26, 2021





My grandchildren attend Cadence and are thriving with their learning. I enjoy seeing daily pictures of their daily learning activities. I'm so glad my daughter chose this pre-school.

March 26, 2021






January 08, 2021





I recently started working with the Cadence team here on Reams Road. From the first day I began to work here to this present day, the Director, Ms. Stacey and the Assistant Director, Ms. Anika has demonstrated true professional hospitality toward me. I especially appreciate how well they work together, showing leadership through helpful, happy, energetic actions that "gets the job done." My Teacher colleagues' kindness goes beyond professional etiquette, it is given and received from the ❤. And yes, the children/ students, as a whole, are welcoming and mannerly. I am blessed to have great conversations and positive interactions with them, having just begun my journey here at Cadence Academy Preschool. I am thankful for an opportunity to work with people who have professional and personal dignity, honor and class.

January 01, 2021





Very clean and neat. The staff is great and the director and assistant director is very informative and responds in a timely manner.