Overview
Overview

Programs

Reviews
Welcome to Cadence Academy Preschool, formerly Gateway Academy McKee! If you're in need of nurturing daycare services for your infant or toddler, preschool programs that are proven to prepare your child for success in elementary school, or our school age program for your elementary student, you've come to the right place! And, as elementary schools are altering schedules, we are here to serve your needs and the needs of your school-aged children with enhanced programs to help with virtual learning sessions and more.
We also participate in the Meck Pre-K program which provides quality preschool education for qualified families. To learn more and to apply for the Meck Pre-K program, click HERE.
Our Preschool's Programs
Kind Child

Kindness is an important part of the culture at Cadence Academy Preschool McKee and our Kind Child program helps us create a preschool environment where every child feels welcome and supported. Kind Child supports the development of social skills and character through small group activities and personalized interactions.
Kind Child is an integral part of our Ascend Curriculum and we focus on social-emotional skills every month and the development of a new character trait such as Sharing, Friendship, Responsibility, and a Positive Self-Image every two months. The goal of Kind Child is to attend to the emotional well-being of each child in our care and encourage healthy friendships.
Confidence for Kindergarten
We deliver exceptional early childhood education with a curriculum that prepares children to thrive in the next steps of their education. Our proprietary Ascend Curriculum is different from the curriculums you'll find at other daycare centers and preschools because it is skill-based rather than themed-based. We have found that skill-based learning is more effective because it helps students learn to think critically and become independent problem solvers.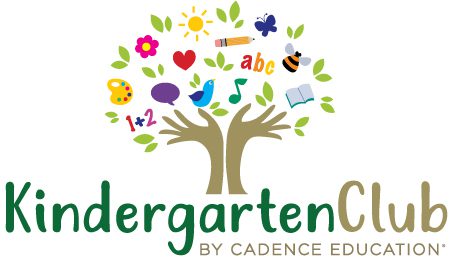 Our Ascend Curriculum provides our teachers a flexible and connected framework to teach from. Skill sets within 9 different subjects are introduced starting in our Infant and Toddler programs and progress all the way through Preschool and Pre-Kindergarten. We work towards important developmental milestones at every age level and fine-tune these skills just before kindergarten in our Kindergarten Club program. Our Pre-Kindergarten graduates feel confident and ready for the next step in their educational adventure.
Our Location in South Charlotte
Cadence Academy Preschool McKee is located in South Charlotte in the neighborhood of Providence Plantation. We're a stone's throw away from I-485 and just down the street from Plantation Market at 3200 McKee Rd, Charlotte, NC 28270. If you're looking for before & after school care for your elementary student, we provide transportation to and from Indian Trail Elementary, McKee Elementary, Providence Springs Elementary, and Matthew Elementary.
Reviews from Parents
May 14, 2023





My son has been going to Cadence for a couple months now & we love it!

March 28, 2023





My daughter has been going here for over 6 months and we have nothing but good things to say about the staff and the teachers.

February 23, 2023





We have thoroughly enjoyed the infant care provided at Cadence Academy at McKee. The staff have been caring, attentive and loving towards our child. Even the directors know him by name and care for him. After just a few months, I feel like they know him as well as I do and they care for him that way too. The app they use is great and they post pictures throughout the day. We get lots of information about how he's eating and diapers too! Highly recommend this daycare!

February 07, 2023





We love Cadence Academy Mckee. The staff is incredible, and they take every step to ensure our daughter is well taken care of during the day. We appreciate the daily updates and stories when we pick her up each day, and it shows that they look at each child as an individual and not just a number. We are so impressed that the teachers we have not even met know our daughter by name but also us when we drop her off and pick her up; this makes us feel sure that she is safe and in good hands. Our daughter has learned so much since joining the daycare, and we can tell each day is filled with love and fun. The new director is amazing and has really turned this place around