Overview
Overview

Programs

Our Team

Reviews
About Cadence Academy Preschool
Welcome to Cadence Academy Preschool, Raintree! Previously a Gateway Academy location, our preschool is conveniently located at the southwest corner of Pineville-Matthews Rd and Strawberry Ln in Raintree, a peaceful family neighborhood in South Charlotte. We're one of six Cadence Academy Preschools in Charlotte, North Carolina.
Cadence Academy Raintree offers daycare services for infants and toddlers, preschool programs that prepare young minds for future educational success, and school age programs and summer camp for elementary students. Our nurturing educators deliver top-notch programming that teaches your little one through play and engaging educational activities, providing everything he or she needs to make the most of these essential early years.
And, as elementary schools are altering schedules, we are here to serve your needs and the needs of your school-aged children with enhanced programs to help with virtual learning sessions and more. We also participate in the Meck Pre-K program which provides quality preschool education for qualified families. To learn more and to apply for the Meck Pre-K program, click HERE.
Our Programs
5 Star Child Care License
The State of North Carolina introduced the Star Rated License system in September 2000 to provide families a way to quick way to recognize high quality child care. Eligible daycare centers and preschools are regularly evaluated based on program standards and staff education. Cadence Academy Preschool, Raintree is proud to be a 5 Star License Center, which is North Carolina's highest rating.
Preparing Children for Kindergarten
Providing your child an exceptional education that effectively prepares them for success in elementary school is an important aspect of our brand promise.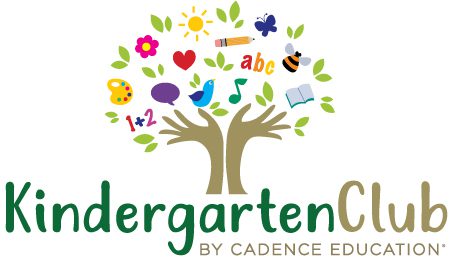 Our Ascend Curriculum takes a skill-based approach to early childhood education and our teachers help our young students work towards important early developmental milestones across nine different subject areas like Literacy, Science & Sensory, Technology, Physical Fitness, and Cultural Understanding each month. The development of these skill sets starts in our Infant and Toddler classes and progresses all the way through Preschool and Pre-Kindergarten. Important skills are progressively introduced at every age level and polished before kindergarten during our Kindergarten Club program.
Looking for a child care center that looks after the academic, social-emotional, physical, and creative development of your child? Schedule a visit online or call us. We would love to show you around our preschool and answer any questions you may have about our programs and curriculum.
Our Team
Lisa Robb
Director
Reviews from Parents
February 01, 2021





We moved to Charlotte a year ago and my kids attended another 5 star daycare in the city that we lived. Cadence has proved to be superior than our other day care at all levels. Lisa is an amazing director that shows love and attention to every child that attends. The teachers are simply amazing. My children have learned so much. The teachers are very creative and make sure they provide education to the level of the child - my son is not only reading but writing multiple sight words and can tell you every planet in order including the dwarf planets! He knows colors, numbers to 50, and multiple words in Spanish. My youngest son is now in pre-K and I am already mourning the time that he will have to leave.

January 28, 2021





My opinion on this school, there are never enough words to describe how great the teachers are and have been with my children. I've seen my children grow and come so far in all aspects . I highly recommend Cadence Academy 🥰

December 29, 2020





My daughter has attended Cadence Academy for almost two years now. I love this daycare. They are so attentive, caring, and responsible with the children. They immediately took COVID 19 precautions to ensure their safety during this pandemic. My daughter runs to the door every morning excited about the activity they'll be participating in that day. They even have a virtual learning class for school aged children (kindergartners) who are unable to physically attend school. I have no worries when she is in their care!

December 28, 2020





My son currently attends cadence academy and he has learned so much from his teachers! Miss Kayla has such a wide variety of lesson plans for all the children every single day! She is hands down the best! During this uncertain time I love knowing that my son is very well taken care of and in a loving environment! I highly recommend this preschool for anyone who is in search for outstanding child care services.