Overview
Overview

Programs

Our Team

Reviews
About Our School
With over 20 years of experience providing exceptional childcare and preschool programs for children from 6 weeks to 12 years old, Cadence Academy O'Fallon is ready to help you make the most of your child's first educational experiences. We recently changed our name from West County Day School O'Fallon to Cadence Academy Preschool, O'Fallon as part of our school ongoing commitment to providing families the best preschool programming possible.
We have a wonderful team of preschool teachers and daycare providers who consistently create a loving and stimulating environment for our children. We offer flexible scheduling with lots of part-time options to accommodate the needs of our busy parents.
Our Programs
Kind Child

Preschool children need much more than intellectual development and our Kind Child programming gives us the opportunity to nurture social skills and build positive friendships. We focus on new social and emotional skills each month as a part of our curriculum and our directors, teachers, and staff are committed to bringing kindness into their daily interactions with our students and with each other. The result is a Kind School where everyone feels welcome and at home.
Is Your Child Ready for Kindergarten?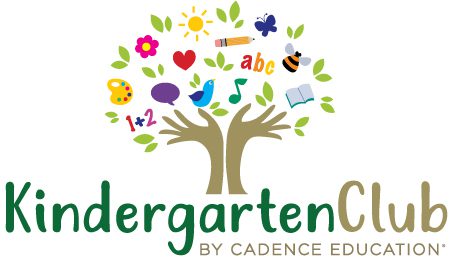 Providing your child an exceptional education that effectively prepares them for kindergarten is an important part of our brand promise. Our proprietary Ascend Curriculum takes a unique skill-based approach to early education that is proven to prepare young minds for success in elementary school!
The Ascend Curriculum provides our teachers a connected and flexible matrix of educational activities that progressively build valuable skill sets across nine subjects every month. These activities start in our Infant and Toddler programs and progress all the way through Preschool and Pre-Kindergarten. We help our students reach important developmental milestones in every program and fine-tune certain skills just before kindergarten in Kindergarten Club.
Our Location in O'Fallon
Cadence Academy, O'Fallon is conveniently located to the southeast of the I-64 and Route 364 Interchange in O'Fallon, Missouri. Our preschool is tucked away in the Winghaven Center, which is on the southwest corner of State Highway N and Winghaven Blvd. We're next door to Crossroads Elementary School at 9983 Winghaven Blvd, O'Fallon, MO 63368.
Our Team
Maggie Simpson
School Director
I have been a part of the Cadence Academy family since August 2014. I am certified to teach both early childhood and elementary education and have a bachelors in elementary education. Before joining Cadence Academy, I served as a kindergarten and first grade teacher. I have a strong grasp on what "kindergarten readiness" really means. I enjoy my role as School Director and I love being a part of the family atmosphere here at Cadence Academy Preschool.
Reviews from Parents
September 08, 2021





Great place to be all around! Everyone is friendly and fun and cares and it shows!

August 04, 2021





This school has Amazing teachers creating an environment of learning through nurturing and play every day!

July 26, 2021





My grandkids love this school. The staff is professional and courtsey when I pick them up.

June 21, 2021





Such a welcoming staff! Would recommend CAP to any family looking to enroll their children for childcare/schooling!

Leave a Review
We want to learn more about your experience with Cadence Education. Please leave us a review below and let us know how we are doing.