About Cadence Academy Preschool in Ashland, MA
Ashland Early Education is now Cadence Academy Preschool! Our mission is to provide the highest quality infant, toddler, preschool and kindergarten programs and proudly serve the community. The four cornerstones of Cadence Academy Preschool are:
Inspirational Curriculum
Well-Supported Educators
Unparalleled Parent Communication – Watch your child's day unfold with snapshots delivered to your mobile device and stay in touch with your teacher and strengthen school learning with activities at home.
Unmatched Cleanliness – Cadence Academy Preschool complies with all Massachusetts Department of Early Education Regulations.  Additionally, the entire facility is professionally cleaned EVERY night.  Throughout the day, staff sanitize and disinfect using hospital grade, child safe products to reduce the spread of illness.  Children practice hand washing between activities and tasks multiple times throughout the day.
Cadence Academy Preschool is a freshly renovated 10,000+ square foot facility, providing a safe, welcoming, and fun atmosphere for children to learn, explore, and become part of a community.
Kind Child

Preschool children need much more than intellectual development and our Kind Child programming gives us the opportunity to nurture social skills and build positive friendships. We focus on new social and emotional skills each month as a part of our curriculum and our directors, teachers, and staff are committed to bringing kindness into their daily interactions with our students and with each other. The result is a Kind School where everyone feels welcome and at home.
Is Your Child Ready for Kindergarten?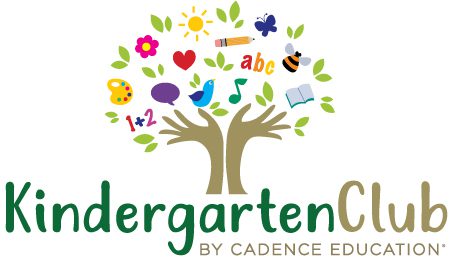 Providing your child an exceptional education that effectively prepares them for kindergarten is an important part of our brand promise. Our proprietary Ascend Curriculum takes a unique skill-based approach to early education that is proven to prepare young minds for success in elementary school!
The Ascend Curriculum provides our teachers a connected and flexible matrix of educational activities that progressively build valuable skill sets across nine subjects every month. These activities start in our Infant and Toddler programs and progress all the way through Preschool and Pre-Kindergarten. We help our students reach important developmental milestones in every program and fine-tune certain skills just before kindergarten in Kindergarten Club.
Our Programs
Nursery Program:  12 months to 36 months
Preschool Program:  3 years to 5 years
Kindergarten Program:  5 years to 6 years
We would love to show you how Cadence Academy Preschool is so much more than daycare! Contact us today to learn more.