Overview
Overview

Programs

Our Team

Accreditation

Reviews
Cadence Academy Preschool, Ankeny is a NAEYC Accredited daycare provider and private preschool that provides loving care and early education programs for infants through pre-kindergarten. Preschool is a wonderful time for intellectual, social-emotional, and physical growth and we offer a skill-based curriculum that is proven to prepare young children for success in kindergarten!
Preschool Programs
Ready for Kindergarten!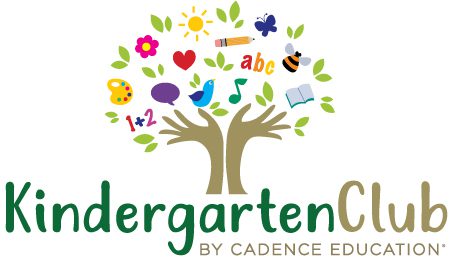 We want to make the most of your child's first educational experiences. Our Ascend Curriculum helps children progressively build valuable skill sets in subjects like Literacy, Mathematics, Science & Sensory, Physical Fitness, and Creative Expression every month. These learning experiences start in our Infant and Toddler classrooms, progress through our preschool programs, and are later fine-tuned just before kindergarten in Kindergarten Club!
We work closely with the Ankeny Community School District's kindergarten program. Understanding the local school district's kindergarten readiness expectations helps us in ensuring that your child is ready for the transition to elementary school.
5 Star Rating & NAEYC Accreditation
The Quality Rating System (QRS) was created by the Iowa Department of Human Services to raise the quality of child care in Iowa and to educate parents about their options for care. Cadence Academy Preschool, Ankeny has a 5 star rating, which is the highest rating a preschool center can earn.
Our preschool has also earned accreditation through the National Association for the Education of Young Children (NAEYC). NAEYC Accreditation requires us to meet standards across 10 different areas and helps families make better choices as they're looking for a new daycare center or preschool.
Parent Communication
Communication and family involvement are keys to our center's success. Our caring teachers are available both mornings and afternoons for face-to-face conversations and by phone throughout the day. We maintain an open door policy and welcome our families to visit their children at any time. We also encourage everyone to participate in the family-friendly events we hold at our preschool throughout the year!
Our Team
Kristi Parsons
School Director
I have been with Cadence Academy Preschool in Ankeny since 1998. I have my Early Childhood Education Degree. I am proud of the loving care that we provide to our families. Looking forward to you being a part of our Cadence Academy family.
Amie Littlefield
Assistant Director
Hi, my name is Amie Littlefield! I am originally from Carroll, IA, and graduated with my Associates Degree in Early Childhood Education from Marshalltown Community College in May of 2010. In July of 2000 I started with Cadence Academy shortly after moving to Ankeny. I began teaching in the Transition Classroom with becoming the classroom's Lead Teacher in 2001. After 17 years in the Transition Room, I began my new adventure with becoming the Lead Teacher in the Younger Preschool Classroom. I became the Assistant Director in May of 2022. I am married to my wonderful husband, John, whom I met in high school. We are the proud parents to our 2 wonderful sons, Nicholas, and Colin. I also have a Morkie, named Molly, who I enjoy playing with. In my free time, I enjoy spending time with my family and friends, watching movies, and cooking. I am an outgoing person who enjoys learning new things especially in ways that I can better myself and to continually grow. I am fortunate to be a part of Cadence Academy and the families and children we serve.
Ms. Jen
Teacher
Jen is the Lead Teacher in the Older Preschool classroom.  She is a mother of 4 boys between the ages of 15 and 5 years of age.  She graduated from Graceland University with a Bachelor of Science degree in Elementary Education.  She has been the Lead Teacher in the Older Preschool room at Cadence since October 2016. Her main focus during the school year is to prepare children for Kindergarten.  They do many activities that focus on language arts.  Reading is something she personally enjoys and is the foundation of success in school.  She also does many activities in math, science, social studies, art, cooking and music.  She looks forward to teaching children and having a successful year!
Ms. Brooke
Teacher
Brooke is the Lead Teacher in the Younger Infant room. She has worked with young children for 3 years.  She loves working with children and seeing them grow.  In her free time she enjoys reading, playing board games, watching tv/movies and crafting.
Accreditations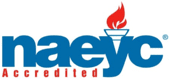 NAEYC Accreditation
Every child deserves access to high-quality early learning experiences. NAEYC (National Association for the Education of Young Children) has set 10 standards for early childhood programs that can help families make the right choice when they are looking for a child care center, preschool, or kindergarten. The standards and criteria are also the foundation of the NAEYC Accreditation system for early childhood programs. To earn NAEYC Accreditation, schools must go through an extensive self-study and quality-improvement process, followed by an on-site visit by NAEYC Assessors to verify and ensure that the program meets each of the ten program standards, and hundreds of corresponding individual criteria. NAEYC-accredited programs are always prepared for unannounced quality-assurance visits during their accreditation term, which lasts for five years. In the 30 years since NAEYC Accreditation was established, it has become a widely recognized sign of high-quality early childhood education. More than 7,000 programs are currently accredited by NAEYC—less than 10 percent of all child care centers, preschools, and kindergartens nationally achieve this recognition.
Reviews from Parents
August 11, 2022





We love the teachers and staff at Cadence! We have peace of mind that our kiddos are in a safe and caring environment, and our kids have learned and grown beyond what we could have imagined in our time here.

April 01, 2022





Cadence Academy Preschool in Ankeny is amazing. Our son absolutely loved going to daycare there. The teachers care for each child even if they are not in their classroom. Our son would get excited and run into his classroom every morning and each teacher would greet him along the way. On his last day, every teacher was really sad to see him go. We would highly recommend this daycare to any parent and we would definitely send our kids there again.

March 14, 2022





Since going to Cadence Academy my son Mack has excelled. He now helps clean up his messes and listens. He has come out of his shell and plays with others happily and is talking more. I am so happy he has the opportunity to attend Cadence Academy!

February 17, 2022





We love Cadence Academy! The whole staff at the school has just been amazing to our family. The facility is tidy and the teachers are absolutely wonderful with our two boys! Communication is great and I absolutely love the app - getting pictures and updates on the kids makes my day!