Overview
Overview

Programs

Accreditation

Reviews
Cadence Academy Preschool, Ankeny is a NAEYC Accredited daycare provider and private preschool that provides loving care and early education programs for infants through pre-kindergarten. Preschool is a wonderful time for intellectual, social-emotional, and physical growth and we offer a skill-based curriculum that is proven to prepare young children for success in kindergarten!
Preschool Programs
Ready for Kindergarten!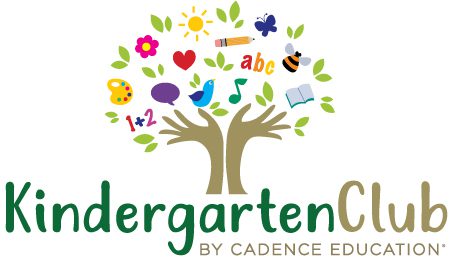 We want to make the most of your child's first educational experiences. Our Ascend Curriculum helps children progressively build valuable skill sets in subjects like Literacy, Mathematics, Science & Sensory, Physical Fitness, and Creative Expression every month. These learning experiences start in our Infant and Toddler classrooms, progress through our preschool programs, and are later fine-tuned just before kindergarten in Kindergarten Club!
We work closely with the Ankeny Community School District's kindergarten program. Understanding the local school district's kindergarten readiness expectations helps us in ensuring that your child is ready for the transition to elementary school.
5 Star Rating & NAEYC Accreditation
The Quality Rating System (QRS) was created by the Iowa Department of Human Services to raise the quality of child care in Iowa and to educate parents about their options for care. Cadence Academy Preschool, Ankeny has a 5 star rating, which is the highest rating a preschool center can earn.
Our preschool has also earned accreditation through the National Association for the Education of Young Children (NAEYC). NAEYC Accreditation requires us to meet standards across 10 different areas and helps families make better choices as they're looking for a new daycare center or preschool.
Parent Communication
Communication and family involvement are keys to our center's success. Our caring teachers are available both mornings and afternoons for face-to-face conversations and by phone throughout the day. We maintain an open door policy and welcome our families to visit their children at any time. We also encourage everyone to participate in the family-friendly events we hold at our preschool throughout the year!
Accreditations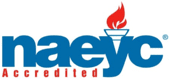 NAEYC Accreditation
Every child deserves access to high-quality early learning experiences. NAEYC (National Association for the Education of Young Children) has set 10 standards for early childhood programs that can help families make the right choice when they are looking for a child care center, preschool, or kindergarten. The standards and criteria are also the foundation of the NAEYC Accreditation system for early childhood programs.
Reviews from Parents
March 02, 2021

I was initially hired to be the assistant preschool teacher , yet there was always an excuse as to why I was never in the preschool room. I was placed in whatever room was convenient for them, and they didn't care about my goals as an educator. I was hired to be in the preschool room because of my experience with that age abs how comfortable I am with that age, but after 4 months of being there I still wasn't in that room. They preach about consistency yet they put random people in rooms and don't practice what they preach. I was never able To plan my lessons and execute a single activity with my room, not to mention other teachers on my room were very negative and were there mainly to gossip, and not for the best interest in the children. Also, The director is very harsh towards the kids and I have seen her yank kids around by their arms when they are misbehaving. She has screamed at them in their face and has even locked a kid in a storage room when he was upset. This place is somehow rated the best School in ankeny, but they don't see what is behind closed doors. Management doesn't take their job seriously and show favoritism towards staff constantly. They don't expect equal effort out of everyone, and even expect the younger staff with less experience to bend over backwards for when and yet get nothing in return. This place was just a drama fest who didn't value their employees in the slightest unless you were a slim few of their favorites, and they definitely don't care about the well-being and professionalism of the center. There was always at least one person calling in every single day, and of course that meant I was the one doing 6 breaks in one day because they couldn't help out in any room. Extremely awful place to work, and I wouldn't trust your kids attending this center.

February 09, 2021





Hi, our son will be 4 in June and we will be looking for him to go into a preK program in September/October. Do you have any availability and what is the tuition cost for full time?

February 02, 2021





Cadence has been wonderful for our family. It is such a relief to know our children are in such a nurturing and educational environment. Our oldest daughter had a medical emergency during school hours and the Cadence staff handled a scary situation exactly as one would hope. The curriculum is great, there is so much learning integrated into their daily activities that every opportunity is a learning experience. Our daughter made huge gains in her speech after starting and we actually had to ask for a sign language key chart because she knew so many sign words! The director and all teachers are just wonderful people who genuinely care for your family as their own.

January 12, 2021





Cadence Academy Preschool's staff have continuedly welcomed our family with open arms. Our two children are excited to go to school because of the structured curriculum, professional staff, and to see their friends. The administration at Cadence Academy Preschool keeps us informed on happenings at school, calls to check in with us during periods of absences, and always willing to help us with questions or concerns. My husband and I know our decision to send our two children to Cadence Academy Preschool was the best decision we made after moving to Ankeny.

Leave a Review
We want to learn more about your experience with Cadence Education. Please leave us a review below and let us know how we are doing.