Overview
Overview

Programs

Our Team

Accreditation

Reviews
About Joni's Child Care & Preschool
Joni's Child Care & Preschool centers combine NAEYC approved practices with a proprietary academic curriculum that prepares young children for success in kindergarten. Children are challenged daily in writing, science, math and cognitive growth. They are also encouraged to explore and express themselves through various art media, dramatic play, and music.
Children at our downtown Hartford location enjoy a unique patio playground that overlooks the sights and sounds of Constitution Plaza. We also enjoy buggy rides through the area! We stay connected and encourage classroom visits from community organizations such as the Hartford Police Department, the Hartford Fire Department, Hispanic Health Council, the Hartford Public Library, and local dentists.
Our Programs
Kind Child
Kind Child is a special part of our preschool's curriculum that allows us to focus on the social and emotional development of each child in our care. We introduce a character trait such Responsibility, Thankfulness, and a Positive Self-Image every two months and new social-emotional skills every month. Kind Child allows us to build nurturing relationships and elevate the emotional-well being of our entire school!
Our Curriculum
Joni's prides itself on an academic curriculum that challenges children to reach their highest potential. Each age group targets key developmental milestones in learning domains such as Literacy, Math, Technology, and Creative Expression. Since we take an individualized approach to early childhood education, skills are acquired in a natural progression.
Children graduate from Joni's with confidence in their academic abilities and an excitement for the learning process. The experience is topped off by a series of extracurricular programs that include martial arts, soccer, swimming, dance, foreign language, computers and much more.
Our Preschool's Location
Joni's Childcare & Preschool, Hartford is in a downtown office building at 1 State St, Hartford, CT 06103. We're near many of the state's major insurance companies and other corporations. This makes it possible for families to visit throughout the day and share activities, a meal, or just a quick snuggle.
Accessing the center is easy. We're just a couple of blocks off of either I-91 or I-84. Our parents enter the center through a secure parking garage and keypad entry.
Our Team
Josette Walters
Director
I have been employed with Joni's Childcare & Preschool since March 2000 and I truly feel that this center is part of my family. I began my career working as a Preschool Teacher and was promoted to Director in 2012. I have a Bachelor of Arts in Sociology from Central Connecticut State University and have been working with children in various capacities such as youth camp counselor and mentor of an inner city program (LEAP) for over 25 years.
I have been blessed with a wonderful daughter. Her name is Jonale and she keeps me grounded.
Accreditations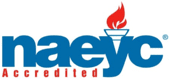 NAEYC Accreditation
Every child deserves access to high-quality early learning experiences. NAEYC (National Association for the Education of Young Children) has set 10 standards for early childhood programs that can help families make the right choice when they are looking for a child care center, preschool, or kindergarten. The standards and criteria are also the foundation of the NAEYC Accreditation system for early childhood programs.
Reviews from Parents
April 01, 2021





I'm currently looking for childcare for my 2yr old

March 25, 2021





Working here has helped me to learn and grow as a teacher, as well as as a team member and an individual. The atmosphere makes me feel at ease, and the management team has always been supportive and encouraging of my efforts to further my education. Overall, I enjoy the camaraderie because there is always someone willing to share their thoughts and contribute to the team's success!

March 11, 2021





Our family has been with Joni's for over four years and I can't say enough great things. The staff is caring, loving, and takes the development of the kids seriously. They've worked with us on specific issues and are always willing to accommodate our needs. Our kids, ages 4 and 2, love it there and love their teachers like family. Would recommend them to anyone!

February 08, 2021





My senior in high school attended Joni's as an infant and toddler. Now, almost 2 decades later other family members are now at Joni's. That, in itself, is a positive endorsement. And in an age and field where turnover occurs, I am pleased to still see a few familiar faces at this center - albeit in more senior positions. During the Christmas holiday season, I witnessed firsthand the compassion and generosity of Joni's staff as they conducted a toy drive for a family with children who had experienced a multi-faceted array of challenges in 2020. In order to ensure that these children felt special on Christmas, and received at least a few gifts, the staff took an extra step. What extraordinary kindness! The children were overjoyed and all the family/extended family were grateful. It was that extra attention to detail that mattered. That is one of the keys to Joni's - extra attention to detail. As Covid-19 continues to present challenges, the extra attention to detail and safety at Joni's is to be further admired. If you're considering childcare options, I encourage you to take a look at Joni's. You'll be pleased with what you find!

Leave a Review
We want to learn more about your experience with Cadence Education. Please leave us a review below and let us know how we are doing.