Overview
Overview

Programs

Our Team

Reviews
At Cadence Academy Preschool, we understand that you want the best for your children and that is why we take great pride in providing a safe, warm, and attentive learning environment that allows you to feel confident leaving your child in our care. Each classroom is custom designed for infants, toddlers, and preschool children, providing the comfort and security of home yet the fun and excitement of preschool! Our safe playgrounds allow kids plenty of space to move about, explore, and enjoy the sunny California weather.
Programs Offered:
Our school was previously known locally as The Phoenix Schools, we continue specialize in caring for infants, toddlers, and preschoolers. Our curriculum is rich with hands-on learning and daily experiences that are sure to make lasting memories.
Infant Daycare (ages 6 weeks to 1 year)
Toddler Daycare (ages 1 to 2)
Early Childhood Learning (ages 2 to 3)
Preschool (ages 3 to 4)
Pre-Kindergarten (ages 4 to 5)
Our Philosophy
We understand how important the care and development of your child is to you. From our customized early learning curriculum to our specially designed classrooms to our credentialed and nurturing staff, we take every measure possible to provide the best for your child.
What Makes Us Unique
Our preschool teachers are highly qualified with years of experience. The pride our team has truly shows in the way their rooms glow with excitement and the way they interact with each child. Whether an art project, Spanish lesson, or singing and dancing session, our teachers keep kids active and engaged while still ensuring they're developing cognitively, emotionally, socially, and physically. At Cadence Academy Preschool, we strive to make every day for your child one filled with learning, laughter, and fun! We can't wait for you and your little one to become a part of the Cadence Academy Preschool Family!
Our Location
Our school is located at 1820 Alhambra Blvd, Suite 130, Sacramento, CA 95816. You'll find us at the corner of S Street and Alhambra Blvd. We're not far from the following grade schools: David Lubin Elementary, St. Francis of Assisi Elementary School, Merryhill Elementary, Courtyard Elementary, Theodore Judah Elementary School, and Washington Elementary.
Our Team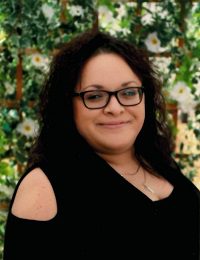 Tiffany Alvarez
Assistant Director
Ms. Tiffany is the Assistant Director at Cadence Academy Preschool and has been working for the company for a little over five years but has over 10 years of experience in childcare. She first started out in the classroom then became the Assistant Director at our school about two years ago. She is also working towards her degree in Early Childhood Education and takes interest in applying everything she is learning into our school. Ms. Tiffany was born in Vallejo, CA but has also lived in Napa and Washington along with where she currently resides in Sacramento. When Ms. Tiffany is not eating, sleeping, and breathing work, she likes to visit the water whether it's going to the beach or spending the day on the lake. She also prides herself on being a vegan due to her love for animals, especially elephants and her two fur babies at home: Louis her cat-son and Gizzy her dog.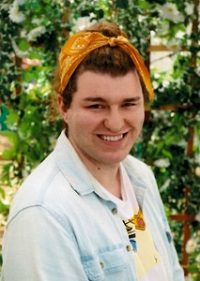 Bailey Kopenheffer
Lead Pre-K Teacher (Safari Club)
Mr. Bailey is originally from a small town down in the Central Valley called Hanford but moved up North to attend UC Davis where he got his bachelor's degree in Human Development with a minor in Sociology. He has been teaching preschoolers for nearly three years and half of that time has been at Cadence Academy Preschool. Mr. Bailey loves spending his days helping and molding the students in his class to become the amazing people they are meant to be. When he's not teaching, he loves spending time with friends and family camping, hiking or just enjoying some authentic Mexican restaurants. One thing to know about him is that he absolutely loves music! It is a guarantee that Safari Club friends will always be ready for dance parties and silly games to help incorporate educational fun.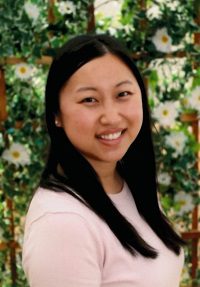 Vang Xiong
Lead Three's Teacher (Busy Bees)
Ms. Vang is the teacher in the Three's Classroom. She has been working with children for about six years and earned her bachelor's degree in Liberal Studies along with a Site Supervision permit in Child Development. Her and her husband just recently relocated to Sacramento from the Central Valley and is really enjoying exploring Sacramento. On her free time, she loves spending time with family and is always on some kind of adventure trying or seeing new things. She is excited to work with all future Busy Bee children and is looking forward to the adventures they will be embarking on together!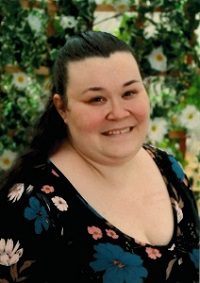 Mary Peffer
Lead Two's Teacher (Little Ducklings)
Ms. Mary comes from a military family where she grew up moving all around the world, but spent most of her childhood in San Antonio, Texas. She has been working in childcare for 16 years with ages varying from 6 weeks through elementary school. She has been with Cadence Academy Preschool since February of 2019 and is the Lead Teacher in the Two's Room. Ms. Mary is currently pursuing her bachelor's degree in Educational Studies with a focus on Special Education. In her spare time, she enjoys crafting with her Cricut machine, watching movies, baking, traveling, spending time with family and friends, and buying materials for her classroom.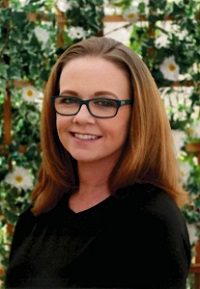 Johnnica Haley
Lead Infant Teacher (Teddy Bears)
Ms. Johnnica was born and raised in Sacramento but spent seven years living in Georgia before she returned to her hometown. She has her associate's degree in Early Childhood Education and has been with Cadence Academy Preschool for eight years but has a total of 12 years of experience working with children. For the past two years, Ms. Johnnica has been the Lead Teacher in the Infant Room but enjoyed working in the other classrooms before settling in her home room with the babies. Ms. Johnnica's favorite part about our school is the family-like environment that we provide to all the families and staff members and always looks forward to welcoming in newcomers. A fun fact about Ms. Johnnica is that she was an All-American swimmer in college and has years of experience as a swim coach and lifeguard. In her free time, she enjoys watching TV and spending time with her family.
Reviews from Parents
October 25, 2023






June 26, 2023





We love Cadence preschool, my son has been there since he was an infant and he's had such an amazing experience. The teachers and directors care so much about him, and it shows with how he fondly talks about them and all the things he gets to do at school. We've just loved it here and are thankful we're able to send our other boys here as well.

March 30, 2023





Love this place. 🥰 Definitely recommend this preschool to all parents!

March 25, 2023





HIGHLY RECOMMEND this Cadence Academy location! I obviously can't speak for the other locations, as I have not had a child attend anywhere else, however the staff at this location are amazing. The directors, Bethel and Laura are the best and always make sure things run and operate smoothly! My son has been attending here since he was 3 months old and we have never had to deal with any issues!y son gets excited going to daycare everyday and has learned almost everything he knows from his teachers. Everyone who works here really cares for these kids and it shows!