Overview
Overview

Programs

Our Team

Reviews
The early educational experiences children have during their first five years of life shape their general attitude towards future educational opportunities and are instrumental to their intellectual, social, and physical development. The staff at Cadence Academy Preschool, Roseville Galleria (formerly operating as a Phoenix Schools location) is dedicated to providing your child a nurturing preschool experience that starts them on the path towards a lifelong love of learning.
Preschool Programs
Ascend Curriculum

We're committed to providing our students individualized education experiences that continually prepare them for their next stage of development. Our skill-based Ascend Curriculum provides our teachers a flexible framework for instruction and is designed to help our children reach important milestones within a wide variety of subject areas such as Literacy, Science & Sensory, Technology, Physical Fitness, and Cultural Understanding every month.
Skills are taught at a challenging pace and our goal is to recognize where each child is on a particular skill and take them to the next step without comparing their learning pace to others in their classroom. The activities within the Ascend Curriculum can be modified to the interests and current skill level of each student so everyone is engaged, supported, challenged, and having fun!
Partnering with Our Parents
We believe that preschool children thrive when there is a strong partnership between school and home. We have a family-friendly atmosphere at our preschool and we regularly invite families and the community in for events. Some of our favorites are the Harvest Feast, Week of the Young Child in April, and our annual Trike-A-Thon, which supports St. Jude's Children's Research Hospital.
We have an open door policy at our preschool center and parents are welcome to visit their children anytime. We also offer a number of communication pieces so you can stay up-to-date with your child's day and their overall developmental progress.
Our Preschool's Location
Cadence Academy Preschool, Roseville Galleria is conveniently located to the west of the I-80 / SR 65 Interchange in Roseville, California. Our preschool is in a residential neighborhood to the south of the intersection of Pleasant Grove Boulevard and Roseville Parkway and our street address is 1071 Trehowell Dr, Roseville, CA 95678. We're next to Sylvia Besana Park and Catheryn Gates Elementary School.
Our Team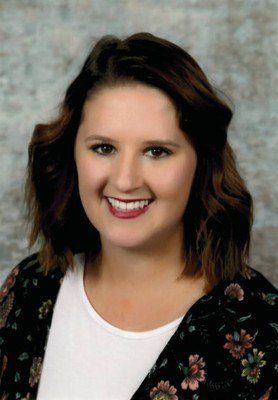 Anna Keithler
School Director
I am a graduate of Sacramento State and received my Bachelors in Child Development. I have been working in the industry for more than 5 years and plan to continue down this path. I love surrounding myself with children and getting the opportunity to watch them grow. I also have a huge passion for empowering teachers and providing them with the materials and ideas they need to fulfill their vision in their classroom.
Cassandra Spell
Assistant Director
I have worked with at this school since 2015. Prior to my time at Cadence, I worked for the City of Rocklin with school age children. Working with children has always been a passion of mine and I have been doing it for over 14 years. I have a Bachelors Degree in Child Development from Sacramento State University as well as an Associates in Early Childhood Education. When I'm not working, I enjoy traveling, crafting, and spending time with my family.
Racquel Madson
Teacher
I started my teaching career in 1997 in Delaware, teaching 5th, 6th and 2nd grade before the birth of my son Jaden, in 2006. I have been teaching in Early Childhood Education since 2010 and I have been at this school since 2013. I have my Bachelor of Arts in English/ Journalism from the University of Delaware and my Masters in Education from Wilmington University. I enjoy spending time with my son, family, and friends.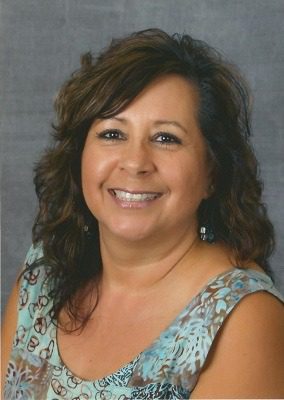 Paula Tamayo
Teacher
I have worked at this school since 2001 and I have been in this field for 35 years! I am married with 2 grown boys and a dog. In my spare time I love watching cooking shows and reading books. I also really enjoy watching NASCAR racing, go #99. Children have always been what I love best and I am so happy to have touched a part of our future.
Reviews from Parents
July 26, 2023






May 04, 2023





Both my girls have been going to Cadence for the past three years. They are not only a top of the line program with clean facilities, great technology and tons of space, but the people they fill their classrooms with are nothing less than the best! My girls waste no time giving their teachers morning hugs and it gives me peace knowing they are being loved when I'm not around. In fact, several of their teachers have babysat for us on the weekends! Additionally, they are incredibly flexible and accommodating to our families crazy moving schedule. They almost always say "yes, absolutely," to my dozens of requests to change schedules, move days, etc etc. They are THE BEST!

February 07, 2023





Best daycare and preschool in Roseville. Clean, great staff and teachers.

October 22, 2022





I wish you could give more than 5 stars! Cadence Academy Roseville is AMAZING! My son has been going here for 2.5 months now and the whole experience has been fantastic. We were worried about how he would do, being born during Covid and not going to daycare until he was 2. From the very beginning they made us feel welcome, they give great updates on how he is doing each day, the classrooms are clean and organized and my son absolutely LOVES his teachers! Even teachers that aren't in my son's classroom are welcoming and helpful! Couldn't recommend Cadence Academy Roseville more!