The early educational experiences children have during their first five years of life shape their general attitude towards future educational opportunities and are instrumental to their intellectual, social, and physical development. The staff at Cadence Academy Preschool, Roseville Galleria (formerly operating as a Phoenix Schools location) is dedicated to providing your child a nurturing preschool experience that starts them on the path towards a lifelong love of learning.
Preschool Programs
Ascend Curriculum

We're committed to providing our students individualized education experiences that continually prepare them for their next stage of development. Our skill-based Ascend Curriculum provides our teachers a flexible framework for instruction and is designed to help our children reach important milestones within a wide variety of subject areas such as Literacy, Science & Sensory, Technology, Physical Fitness, and Cultural Understanding every month.
Skills are taught at a challenging pace and our goal is to recognize where each child is on a particular skill and take them to the next step without comparing their learning pace to others in their classroom. The activities within the Ascend Curriculum can be modified to the interests and current skill level of each student so everyone is engaged, supported, challenged, and having fun!
Partnering with Our Parents
We believe that preschool children thrive when there is a strong partnership between school and home. We have a family-friendly atmosphere at our preschool and we regularly invite families and the community in for events. Some of our favorites are the Harvest Feast, Week of the Young Child in April, and our annual Trike-A-Thon, which supports St. Jude's Children's Research Hospital.
We have an open door policy at our preschool center and parents are welcome to visit their children anytime. We also offer a number of communication pieces so you can stay up-to-date with your child's day and their overall developmental progress.
Our Preschool's Location
Cadence Academy Preschool, Roseville Galleria is conveniently located to the west of the I-80 / SR 65 Interchange in Roseville, California. Our preschool is in a residential neighborhood to the south of the intersection of Pleasant Grove Boulevard and Roseville Parkway and our street address is 1071 Trehowell Dr, Roseville, CA 95678. We're next to Sylvia Besana Park and Catheryn Gates Elementary School.
Interested in Contacting Us?
Address & Directions
1071 Trehowell Drive
Roseville, CA95678

Map
Hours
Monday - Friday
7:00 AM - 5:30 PM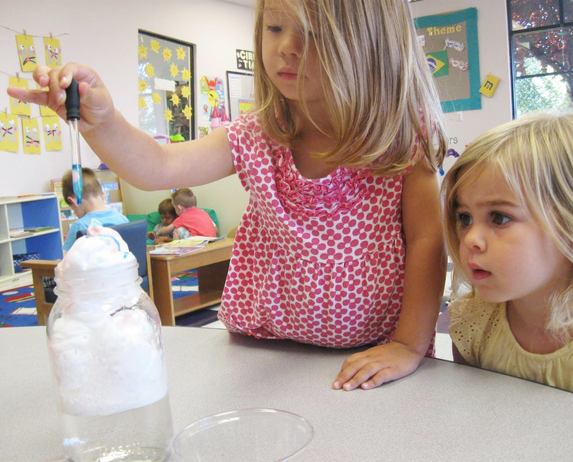 View More Photos >
Recognized as a Cadence Education School of Excellence