Overview
Overview

Programs

Our Team

Reviews
Parents are often so satisfied with the preschool and early child care we provide to their kids that they refer their family and friends to us. Why? For starters, we have a great school: classrooms designed specifically for every age and stage; safe, age-appropriate equipment; and large, secure playgrounds for kids to run, skip, jump, and dance. Formerly operating under the name The Phoenix Schools, our infants, toddlers, children, and even big kindergarteners all have a place just for them at Cadence Academy Preschool in Rocklin, and every fun-filled day opens doors to new and fascinating ideas—to learning!
Programs Offered:
We strive on a daily basis to ensure that the children in our care receive the quality education that each and every child deserves. Our research-backed, signature curriculum is designed to help children develop cognitively, socially, emotionally, and physically through fun activities.
Our Philosophy
Our goal is to provide the best early child care and education to kids possible. To achieve it we ensure they have everything essential to healthy development: highly educated and qualified teachers; safe, stimulating classrooms; and purposeful play and activities.
What Makes Us Unique
One of the best qualities about Cadence Academy Preschool in Rocklin is that the average length of employment for our staff members is ten plus years! The staff is all trained in CPR and First Aid and at minimum have the Early Educating units that are required from an accredited college. Many staff members have their AA or BA degrees. We continue throughout the year to educate our staff members by offering monthly trainings and holding a Staff Development Day once a year.
Our staff works very hard to partner with all of the parents of our school to make sure that everyone is on the same page about the development of their children. In addition to daily and weekly reports, we offer developmental assessments twice a year in conjunction with parent and teacher conferences.
Come in and visit our school and see for yourself what a quality early education program is really all about.
More About Our School
Previously known locally as The Phoenix Schools, Cadence Academy Rocklin is located at 2820 Theona Way in Rocklin, CA, 95765. You'll find us at the corner of Park Drive and Standford Ranch. We proudly serve the neighborhoods of Whitney, Stanford Ranch, Park, and Cold Water, as well as the community of Twin Oaks and the cities of Roseville and Lincoln. Local elementary schools include Twin Oaks, Rock Creek, Breen, Sunset Ranch, and Valley View. We're also near Sutter, HP, and Oracle—in case you're wondering if we're on your way to and from work for easy drop off and pick up of your little one.
Our Team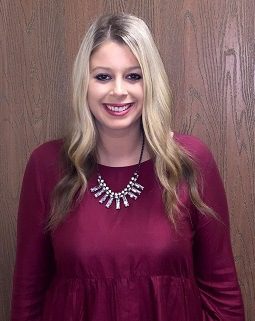 Ali Ebert
Assistant Director
I have been working at this school since June of 2015. Prior to working here, I was the Director of an infant center in San Francisco. I have worked with children for as long as I can remember. I obtained my Bachelor's Degree in Child Development from Sacramento State. In my spare time, I enjoy going on hikes with my dog, spending time with my family, and antiquing.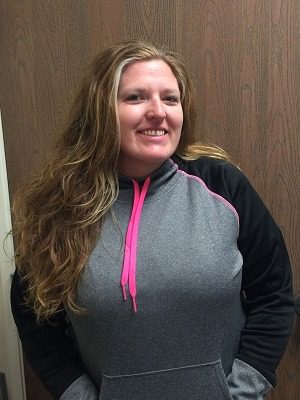 Jessica Stribik
Teacher
My name is Jess and I have worked for this school since 2001. I have a son named Gabe and a daughter named Paige that have been through our program. I like spending time with my family and I love watching football – Go Raiders!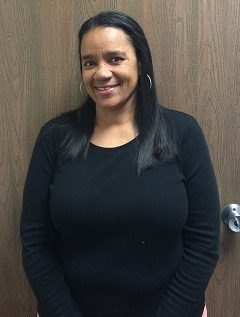 Brenda Greene
Teacher
My name is Brenda and I have been with this school since 1992. I am a mother to a beautiful daughter named Megan. I love watching football, basketball, and gold. I also enjoy shopping, reading, and hanging out with my friends.
Reviews from Parents
May 14, 2021

I called to make an appointment for a virtual tour 2 weeks ago and when I followed up after not getting a call, the office told me they couldn't do it and rescheduled for the following week. No call again. I call the office and the person who was supposed to do the tour wasn't there. They ask if they can reschedule again. So here we are again today. I was supposed to have someone call me for the virtual tour half an hour ago and at this point I simply don't care to follow up. The breakdown in communication within this office is kind of scary and I won't be bringing my kids here.

May 02, 2021





Very happy with Cadence Academy in Rocklin! The directors, Ali and Celeste, are simply amazing and truly care about each child at the school. We had this sense when we first toured the school last year and now know it first hand from going there. Our infant is well cared for by his teachers who have done a great job communicating his development and progress. We're so grateful for the great care they provide!

April 27, 2021





Both of our kids have gone to this school from infancy. Our youngest is currently there in Open Court. I can't say enough good things about this school. The staff is amazing and everyone treats our kids like they're family. The curriculum is challenging while also being really fun for the kids. The way this school has handled covid safety is truly impressive. They not only have taken extra care from day one to make sure our kids stay healthy and safe, but they have also gone above and beyond to keep the fun and special events going to the best of their abilities

March 10, 2021





We feel truly blessed by Cadence in this strange year of distance/hybrid learning. They have given our 5 year old a sense of normalcy as a kindergartener and he has loved his time there! The teachers and all staff I have spoken to have been so supportive & sweet.

Leave a Review
We want to learn more about your experience with Cadence Education. Please leave us a review below and let us know how we are doing.