Overview
Overview

Programs

Our Team

Reviews
We pride our school in having a family oriented atmosphere, wonderful staff, and a homelike environment. In each and every one of our classrooms, teachers bring concepts like letters, numbers, and language to life through creative activities, ensuring our kids are excited and engaged while learning. We even have a unique outdoor classroom for special activities. Toddlers and preschoolers enjoy the sunny California weather on their own large, separate playgrounds. Kindergarteners excitedly chatter and recite new words they've learned—sometimes even in Spanish!
Since safety is a priority, our front door requires a security code to gain access, and our front desk has someone there at all times to ensure the most secure possible environment. Each classroom is also equipped with a security camera.
Programs Offered:
Cadence Academy Preschool, Folsom previously operated under the name, The Phoenix Schools, and offers an individualized curriculum program, which includes Math Their Way, Zoophonics, D'Nealian Handwriting, Science, Social Studies, Kindness Curriculum, Literature, Baby Signs, and Open Court. Along with our structured curriculum, our school is equipped with a computer lab. A Spanish instructor guides three- and four-year-olds through language activities twice a week. Families also have the option of enrolling their children in Jazzerettes, Kinderdance, and Stretch-n-grow as onsite extra curricular activities.
Our Philosophy
At Cadence Academy Preschool, Folsom we partner with families to ensure healthy cognitive, socio-emotional, and physical development in their children.
What Makes Us Unique
Our Broadstone campus has the great advantage of long-term teachers and CPR-educated staff, some of whom have been with the company for twenty years. In fact, our teachers have a combined 166-plus years of experience.
We pride ourselves in being actively involved in the community and participate in many events, such as the Folsom Eggstravaganza, Folsom Family Health and Wellness Fair, and Babies and Bumps. We are part of the local Chamber of Commerce and offer our parents and the community monthly events, such as Open House, Back to School Night, Harvest Festival, Winter Program, Parents' Night Out, End of the Summer Carnival, and many more. Cadence Academy Preschool celebrates The Week of the Young Child every April through many activities in celebration of our children, families, staff, and the community at large.
More About Our School
Cadence Academy Preschool, Folsom was previously called The Phoenix Schools, Broadstone and is located at 76 Clarksville Road in Folsom, CA 95630. We're at the corner of Clarksville Road and East Bidwell, not far from the Broadstone Plaza. For those of your taking advantage of our outstanding Before and After School program, we provide transportation to Gold Ridge, Oak Chan, Russell Ranch, and Empire Oaks Elementary schools, as well as our Folsom Preparatory School (grades K-8). We serve the communities of Folsom, El Dorado Hills, Rancho Cordova, Orangevale, and Sacramento.
Our Team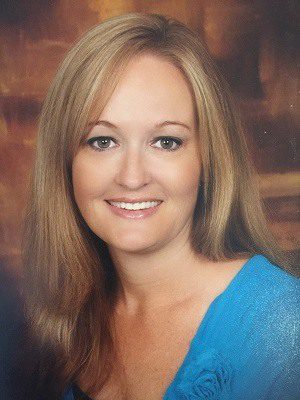 Sandra Haines
School Director
My name is Sandra Haines and I am the proud director here at the BEST preschool in Folsom, CA. I have worked in the early childhood education field for over 25 years and I have been at this school since 2003. I received my Bachelors Degree in Child Development from Chico State University. We pride our school in having a family oriented atmosphere, wonderful staff, and a homelike environment. We partner with the community in several events that are fun for the whole family such as, The Folsom Eggestravaganza, Folsom Family Expo and The Glow Run to name a few. Partnering with families to ensure their child's wellbeing through early education and discovery is a life time goal of mine.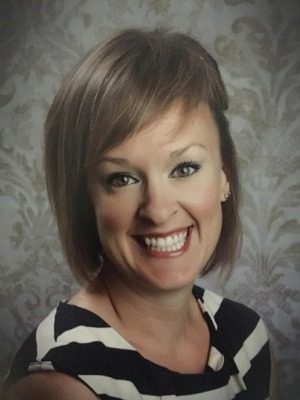 Josie Weathers
Teacher
My name is Josie Weathers and I have worked with all age groups, including being a Director. I came to Broadstone in 2002 and have found my passion, which is to teach Kindergarten. I partner with families to ensure that your child will receive the most out of our class in a fun, educational, creative setting. I have acquired almost every possible Early Childhood Education unit from Folsom Lake College. I enjoy spending time with my family and my puppy, Emme who takes up most of my spare time.
Brandie Bingham
Teacher
I have worked at this school since 2003, teaching in our 3 year old classroom, The Critter Country. We pride our room in bringing the world alive for the children, through animals, Flat Stanley and creative ideas. I live in Placerville with my loving family, where we enjoy the outdoors and doing things in the wilderness like hiking and camping. When I was young, I lived on a cattle ranch. I love the country and enjoy the adventures that it brings me and my family and I am excited to bring this to your children as well.
Reviews from Parents
September 14, 2021





Both of our children under 3 attend Cadence Academy Broadstone and we love it there. The teachers are awesome and the Director Sandra is very attentive and welcoming.

September 14, 2021





My daughter LOVES attending Cadence Academy Broadstone. She practically jumps out of my arms when we arrive in the morning and she's always smiling and happy when I pick her up at the end of the day. We've been taking her there for 6 months and she's been primarily in the baby room. All of the teachers in the baby room are superb! They are so kind and attentive to the babies and they're excellent at communicating with the parents. I've never had any doubts about leaving my child with them. They're extremely capable and knowledgeable. I appreciate each and every one of them!They've begun transitioning my daughter from the baby room to the cuddle bugs (toddler) room and I've been so impressed with how smoothly they've made the swap over. They've gradually introduced her into the new room so she can get familiar with the new teachers, space and other children. We're sad that she's leaving the baby room because the teachers have taken such excellent care of her in there, but we're also equally excited to watch her grow in this next phase.All of the staff at Cadence has been wonderful, but the Director, Miss Sandra, is exceptional! She's so kind and caring to all living things (children and Cadence class pets alike!). My daughter absolutely adores her and I love to hear stories about how Miss Sandra will take a few minutes out of her very busy day to take my little one on an adventure to visit all of the animals. Cadence Academy Broadstone is truly special and I highly recommend it!

September 14, 2021




My kid really enjoys all the activities in his classroom. They offer a variety of topics for kids with different interest. Also, having live animals for them to see and interact with is a great way to teach them how to care for animals in general and get their curiosity going. If I had more kids, I'd probably send them here too.

September 14, 2021





I cannot say enough positive things about Cadence! My daughter has been going there since 10 months and it has been amazing to see her social skill develop and how much the teachers and staff care for her! All of her teachers have been so caring and treat her like family. All of them have been working so hard during the pandemic and we truly appreciate them! Don't hesitate to put your baby or kiddo into Cadence! You can trust that they will treat them like family!

Leave a Review
We want to learn more about your experience with Cadence Education. Please leave us a review below and let us know how we are doing.