Overview
Overview

Programs

Our Team

Reviews
Welcome to Cadence Academy Preschool, Prairie City in beautiful and historic Folsom, California. Formerly known as The Phoenix Schools, we've been offering child care and early education programs since 1998 and our mission is start every one of our kids on the path towards a lifetime love of learning!
Our staff is committed to creating an exceptional preschool environment where young children can feel at home. Our preschool center has separate playgrounds for our preschoolers and toddlers. Both playgrounds are large and open, which allows for creative play and exploration. Outside activities include parachute play, obstacle courses, and we engage in lots of water play when weather permits. We are also proud to offer specialty classes such as Gymtyme, Jazzerettes, and Kinderdance.
Our Programs
Kind Child


Kind Child is a program that allows us to focus on the social and emotional development of each child in our care. We encourage our preschool students to adopt valuable character traits such as a Responsibility, Respect, and Empathy and continually work on social-emotional skills as a regular part of our Ascend Curriculum. We have found that when we focus on the emotional well-being of our students, we also strengthen our school!
Our Educational Philosophy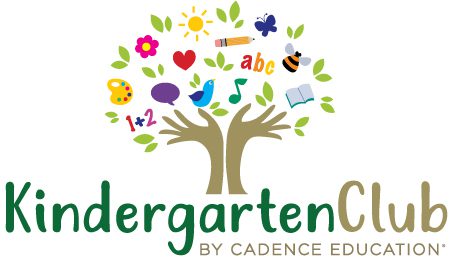 We believe in making the most of your child's first educational experiences. Our school has wonderful education programs that are connected through our skill-based Ascend Curriculum. Important skills are taught at every age level and fine-tuned just before kindergarten in Kindergarten Club.
Our curriculum is flexible and we encourage our teachers to tailor activities to the interests and current skill level of each child so that these educational experiences are engaging, challenging, and fun! Our goal is to recognize where each child is on a particular skill and then take them to the next step without comparing them to other students. Activities can be modified to provide more challenge or more support and we celebrate the achievement of important milestones at every age.
Getting to Our Preschool
The Cadence Academy Preschool, Prairie City is conveniently located just 1/2 mile north of the Lincoln Highway in Folsom, California. You'll want to take the Prairie City Rd exit. Our preschool center is located at 640 Willard Drive in Folsom, CA, 95630, which is on the northeast corner of Willard Drive and Prairie City Road. We're just down the street from Intel and Folsom High School.
Our Team
Ms. Iris
Teacher
Congratulations to Ms. Iris for being recognized as the Cadence Education Teacher of the Year for the Northwest Region!
Ms. Iris has been with Cadence as a Toddler Teacher for more than 18 years. She is a prime example of everything we wish and hope for in a teacher. She engages with every family in a personal and professional way, she holds up to the Cadence brand promise each day creating a nurturing and home like environment in her classroom. She is dependable, reliable and a team player!
Please join us as we congratulate Ms. Iris for her outstanding achievements!
Karen Gisler
Teacher
I graduated from University of the Pacific with a BA in Physical Education and a minor in child development. Both my son and daughter attended Phoenix School Preschool and elementary and had a great experience which helped them be the great teenagers they are today. I started as a two year old teacher in 1998 and then moved to a three's teacher two years later. I have been in the teaching profession for over 30 years and have worked with all ages. I currently live in Folsom with my husband and two children and in our free time you can usually find me at one of my children's baseball or softball games. I enjoy reading, cooking, and hanging out with friends and family.
Reviews from Parents
March 13, 2023





Amazing private school, with great teachers and activities. The kids are happy and learn many of the basics that will definitely help them get to the next level.

November 03, 2022





Hello! I want to share how much Luca is loving his school and his teachers. From the bottom of my heart we are so happy, impressed, grateful for a school which has so clearly taken the time to find exceptional educators and teachers. Luca is so so happy. He loves his friends and he absolutely adores his teachers. The other day when we were leaving school he said "mom I love my school and I love miss Ana and miss Shirley. I never want to go to any other school! This is the best school ever!" The confidence I've seen in Luca and all that he has learned so far as a parent warms my heart and makes me feel so proud and so confident in choosing Cadence. We are so happy! Amazing job Rebecca🫶🏼 We are so appreciative of every one of you who make cadence exactly what it is. Thank you! Sincerely, Natalia Abarca

July 28, 2022





Great leadership by the directors at this place and very friendly and attentive teachers. The school is kept clean and organized at all times and have a lot of fun and creative activities planned for the kids.

July 01, 2022





The teachers and directors have made our first school experience so fun and stress free!