Overview
Overview

Programs

Our Team

Accreditation

Reviews
Enroll at Cadence Academy Preschool in Oro Valley by November 30, 2023 and Enjoy Your 4th Week Free!
Welcome to Cadence Academy Preschool (formerly Pusch Ridge Preschool) located in Oro Valley, Arizona, where little kids play with big ideas and have fun learning every day! We offer a unique, research-directed curriculum for infants, toddlers, and preschoolers, as well as special programs for school-age kids.
Parents and children love the warm, homey environment at Cadence Academy Preschool. Smiling teachers and staff greet families each morning, even comforting little ones who aren't ready to part from their mommies and daddies for the day.
Classrooms are cozy and inviting, offering colorful, appealing, and age-appropriate toys and equipment. Perhaps kids love the playground the most because the world around them is often as vivid as their burgeoning imaginations.
Our Philosophy
At Cadence Academy Preschool, we focus on developing the whole child. Our Ascend Curriculum is designed to foster cognitive, emotional, social, and physical growth all while keeping kids having a great time every day.
What Makes Us Unique
Cadence Academy Preschool has been preparing children for success in primary school and beyond for over 20 years. Many of our teachers and staff have been with us for more than 10 years—a fact that reflects their commitment to the education and well being of the children of Oro Valley. Since so many families opt to enroll all of their kids in our early learning center, we even offer a sibling discount to show our appreciation of their loyalty to us. With a loving and caring staff ready to embrace you and your child, we look forward to you becoming a part of our family.
Parents receive peace of mind by using Watch Me Grow, our web-based camera system. Parents also receive on-going, daily communication about their child's day through our web-based communication system.
More About Our School
We're located between El Conquistador Way and Pusch View Lane in Oro Valley. Our exact address is 10361 North Oracle Road, Oro Valley, AZ 85737.
Breakfast and a hot, nutritious lunch are made on-premises by our full-time cook and served each day, along with regularly scheduled snacks.
For families taking advantage of our excellent Before and After School Program, we provide free transportation to and from neighborhood elementary schools.
Our Team
Andrea Morris
Director
I have been working in the childcare field for over 20 years. I started my career as an Assistant Director and worked as a Lead Teacher and Special Needs Coordinator before taking the Director position. I am married have two children. I love spending time with my family and friends any chance I get.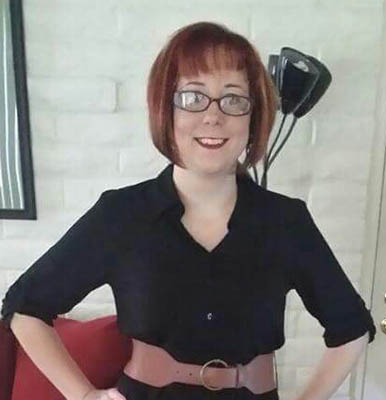 Lindsey McWhirter
Assistant Director
My name is Lindsey McWhirter. I am so glad to be part of your child's education path. I have worked in early childhood education since 2006. I recently graduated from Pima Community College with my associate in Early Childhood Studies. On my spare time I enjoy going shopping, taking dance classes and watching reruns of I Love Lucy. I started dance when I was four years old and has been a large passion in my life. I grew up in Casa Grande, AZ and I moved to Tucson in 2008. I was a substitute teacher for the Casa Grande Elementary School District for a year and then moved to Chandler, AZ to work for preschool. I worked with the twos and threes at this center and was there for two and a half years. I then moved to Tucson and was a threes and Pre-K teacher. I started at Pusch Ridge Preschool in 2011 as the toddler teacher and became the assistant director in 2014. I look forward to getting to know you and your child.
Patty Baker
Hello my name is Patty Baker. I was raised in Chicago, IL. My husband and I moved here to Tucson in 1997. I have four daughters; Mary, Anna, Cathrine and Carolyn. In my spare time I play bingo and bunco with my friends! I also enjoy a good novel. I love spending time with my family and going on vacations. I enjoy going on walks with my dog, Charlie! I have been working at Pusch Ridge Preschool and Kindergarten since October of 2005 and I have been in the Early Education field for over 30 years. I have had the privilege of working with all ages in the childcare setting. I volunteer at the Northwest Hospital and Relay for Life. I have an Associate Degree in Early Childhood Education. I believe that children learn through play and it is very important for their growth and development.
Accreditations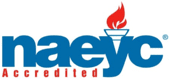 NAEYC Accreditation
Every child deserves access to high-quality early learning experiences. NAEYC (National Association for the Education of Young Children) has set 10 standards for early childhood programs that can help families make the right choice when they are looking for a child care center, preschool, or kindergarten. The standards and criteria are also the foundation of the NAEYC Accreditation system for early childhood programs. To earn NAEYC Accreditation, schools must go through an extensive self-study and quality-improvement process, followed by an on-site visit by NAEYC Assessors to verify and ensure that the program meets each of the ten program standards, and hundreds of corresponding individual criteria. NAEYC-accredited programs are always prepared for unannounced quality-assurance visits during their accreditation term, which lasts for five years. In the 30 years since NAEYC Accreditation was established, it has become a widely recognized sign of high-quality early childhood education. More than 7,000 programs are currently accredited by NAEYC—less than 10 percent of all child care centers, preschools, and kindergartens nationally achieve this recognition.
Reviews from Parents
September 06, 2023





Mrs Natasha Smith is a popular Forex and bitcoin manager well recognize by so many traders, she is very legit and reliable she deserves a big recommendation because she has the strategy to grow your investment without fear not being double minded, I invested $1000 with Natasha Smith I made a withdrawal of $10,050. I referred her to you all today because of her good works toward my trading account, you can also reach out with her platform, contact her via WhatsApp:+19095884679 Email :
[email protected]

June 07, 2023





The most amazing staff! Ms. Sidney has been with our baby from her first day. We could not have imagined a more engaged, loving teacher and we love all the arts and crafts she makes with you. Ms. Lynn gets a happy squeeze from our girl when she sees her everyday. She loves spending time with you. We love your snuggles with her and just appreciate you.

June 05, 2023





We love Pusch ridge. We have been here almost a year and wow- these teachers are top notch. We have gotten to know so many of them. They are all sweet, gentle humans and even helped us transition away from the binky and the diaper. Not a requirement - but they were so helpful when they noticed signs of readiness. They support our weird diets too and our desire to be probably over social. They are amazing. Our kiddo is happy to go back everyday. The classes are small with the sweetest kiddos. We also can watch her on camera to feel more connected throughout the day and even get real time updates on her day (potty, snacks, naps, etc). We love this group. Don't want to be anywhere else!

March 08, 2023





My kids and I love it here! At our last center my daughter would cry the second we pulled into the parking lot and fight the entire way in where as here she walks in all on her own and gets upset when we miss a day. She absolutely loves her teachers Ms. Michelle & Mrs. Cici and runs into their arms the second she sees them. I definitely recommend coming here as it has had such a positive impact on our lives!