Overview
Overview

Programs

Our Team

Reviews
About Phoenix Children's Academy
Welcome to Phoenix Children's Academy Private Preschool, Chandler Heights! We're proud to offer families in Gilbert quality daycare, preschool, and before & after programs that make children feel safe, supported, and engaged every time they walk through our doors.
We take a skill-based approach to early childhood education, which recognizes that young children need emotional, social, creative, and physical development in addition to cognitive development. Our teachers introduce new skills in diverse subject areas such as Literacy, Technology, Physical Fitness, Creative Expression, and Kind Child each month. Our goal is to create well-rounded students who are confident and ready to succeed in elementary school!
Our Preschool Programs
Kind Child Program

Kind Child is an important part of our school's culture and monthly curriculum. We believe that children learn to be kind and treat others well when they experience these traits firsthand. Our directors and teachers are committed to practicing kindness in their daily interactions with both students and staff and our teachers work on the development of valuable characters traits such as Thankfulness, Respect, a Positive Self-Image, and Empathy each month. The result is a Kind School where everyone feels welcome and valued!
Our Skill-Based Curriculum

We believe the most impactful way to support the development of academic skill is to give children some control over their learning process. Our Ascend Curriculum helps us offer our preschool students a variety of fun, educational activities and we encourage our students to select which activities they want to participate in. These activities can also be modified to accommodate the interests and current level of skill of each student so they are appropriately challenged and supported. We want your child's first educational experiences to be fun and engaging so they develop a love of learning that will serve them throughout their lifetime.
Getting to Our Preschool
Phoenix Children's Academy Private Preschool, Chandler Heights is on the northwest corner of Chandler Heights and Higley in Gilbert, Arizona. We're in the Chandler Heights Village shopping center. We provide transportation to and from Riggs Elementary, American Leadership Academy, Patterson Elementary School, Val Vista Academy, and Weinburg Elementary School.
Looking for a new daycare center or preschool to call home? Schedule a visit today! We can't wait to show you the difference at Phoenix Children's Academy!
Our Team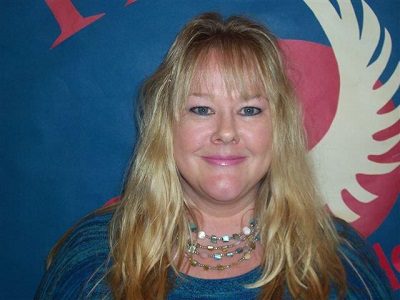 Betsey Laperriere
School Director
Hello! My name is Betsey and I am the Director here at Phoenix Children's Academy. I have a degree in early childhood education and have been in the education field for over 15 years now. Both my parents were educators, and I knew from an early age that was the field for me!
In my spare time, I enjoy family activities with my sons, Bryan and Mitchell. We like off-roading in our Jeep, hiking, fishing, and amateur rock collecting. We also like to travel and spend a few weeks every summer at our lakeside cottage in New Hampshire. In my spare time, I also love to read – I am a real bookworm.
I am very excited to be able to continue my career with PCA here at the Higley and Chandler Heights location, and am looking forward to many years of working with all of our outstanding families.
Sara Negrete
Assistant Director
Hello! My name is Sara and I am the Assistant Director here at PCA Chandler Heights. I have been with Phoenix Children's Academy since 2012. I joined PCA as an Infant/Toddler Teacher and worked in the classroom getting to know all the children and families here at our school. In 2017, I became the Assistant Director. I am currently finishing my Associate Degree in Child Development and I completed Phoenix Children's Academy's Leadership Training Program in 2014. I have been working with children since 1994 and I absolutely love it!
Lidia Johnson
Teacher
Hello, my name is Lidia and I was born and raised in California. I am the fourth child in a family of seven brothers and sisters. I moved to Arizona four years ago and I love it out here. I have been working in early childhood education for over eight years now and I love every minute. I enjoy helping little minds grow, and creating great adventures/experiences with them gives me great joy! Children look up to their teachers and I want to be a great role model for them. In my spare time, I enjoy hiking, watching movies, and traveling.
Reviews from Parents
October 20, 2021





My sons were enrolled in this school for over three years. They were both totally ready for kindergarten when it was time for them to go. They both had great teachers and were excited for school every day. I would highly recommend this school to any parent interested in a quality early childhood education for their children. Samantha Vogel

September 08, 2021





My wife and I toured this school a few weeks ago and never have experienced such caring teachers! The school directors were so kind, informative and gave us a peace of mind knowing our child will be in good hands. The classroom we were showed was filled with so many activities for our child and the teachers were incredibly friendly. To anyone looking to enroll their child into preschool, definitely choose PCA!

August 05, 2021





Phoenix children academy -chandler heights is really an awesome place for kiddos- my little one started going to PCA when he was 3 yrs old. Teachers at PCA potty trained him .He started talking fluently with ton of words added to his vocab. He made his friends there and loves to go there even today. Now he is in first grade and goes to cusd school but still i plan to send him to PCA on every holidays and breaks. This time after the summer break - my son had on the last day and hugged me and said i will miss PCA. Thankyou all teachers and director Betsy and Sarah for all the luv and care

July 23, 2021





PCA is a breath of fresh air for parents and children! Betsy and Sara always welcome us with open arms. The curriculum ensures our little ones are ready to go to kindergarten! We took a break from PCA while I had a baby and due to Covid and when we went back it was like we never left. Ms Jordyn did wonderful with both my boys (pre Covid) and Mrs Leslie and Daniella worked with my 5 year old to make sure he didn't miss a beat! My son would bring home his homework packet and be so excited that he wanted to work on that rather than eat dinner! Thank you Leslie, Daniella, Kayleigh and the entire PCA for taking such great care of my babies:)

Leave a Review
We want to learn more about your experience with Cadence Education. Please leave us a review below and let us know how we are doing.